Hi again,
This is my best DSO shot so far although it is way way far from being good, but with all situations and my beginner skills i should be happy with it, hope one day i can do better and better.
This is a Pelican nebula i processed only Ha channel, as OIII data is bad, SII just so so, just planned that Ha alone is fine for me, but i used my photography processing skills to give it kind of effects, and i liked this one somehow.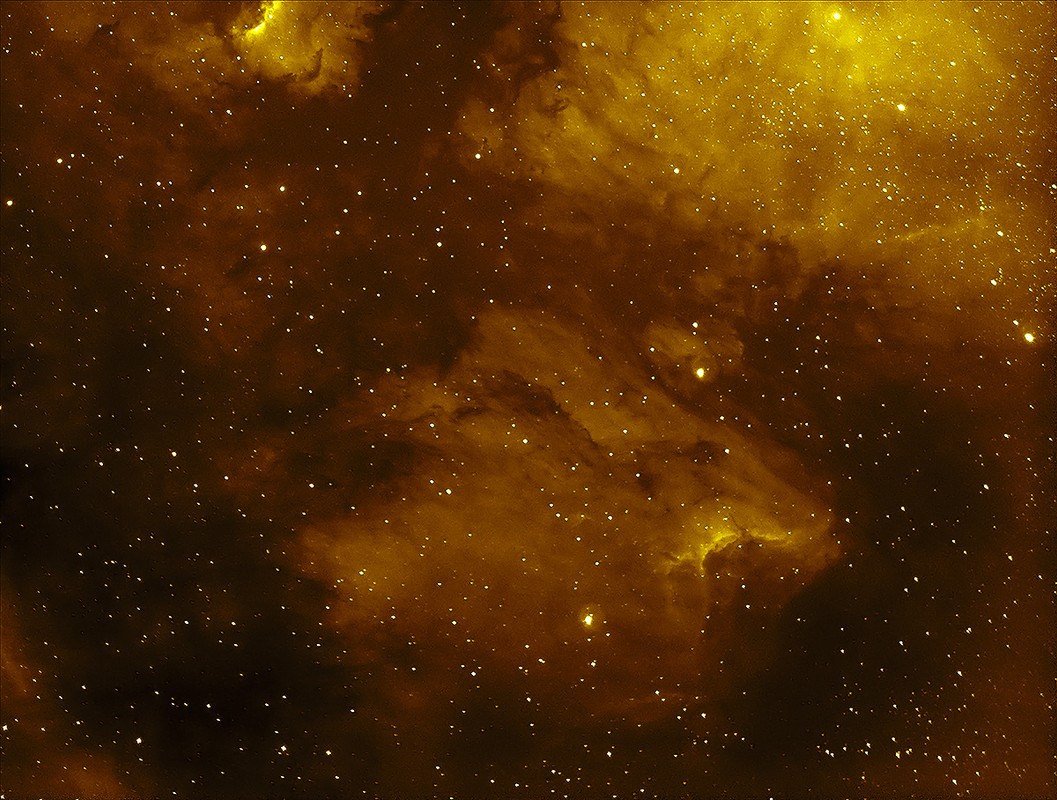 As usual, ST80, QHY163M, Optolong HSO filters, AZ-EQ6
Ha/OIII/SII = 20x 180sec [-5C], gain if not mistaken 177 Offset 77, i have to check out
Stacked in DSS and processed in Photoshop, i did tried all channels and processed in PixInsight for first time following a YT video, didn't came out good enough.
I will never give up under my red zone, and i don't know if i just replace this Optolong 7nm Ha to Astronmik 6nm it will be a big difference anyway.