I've had this Celestron star-prism diagonal for a while...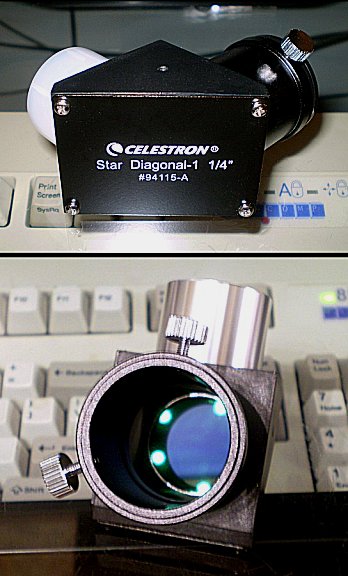 I finally got around to it...
http://lh3.ggpht.com....jpg?imgmax=800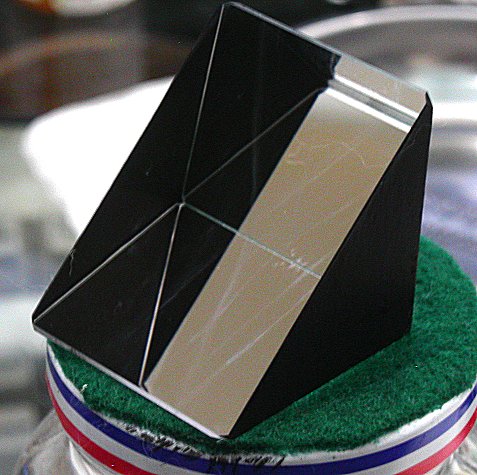 I cleaned the streaks off the non-painted areas before reassembling.
I didn't want the set-screws digging into the prism, so I added aluminum-foil tape over the paint for them...
The insides of the diagonal's body, the nosepiece, and a small portion of the eyepiece-holder, were blackened. I also applied flocking to one side of the prism's greyish-black paper backing, and faced the flocked side towards the prism...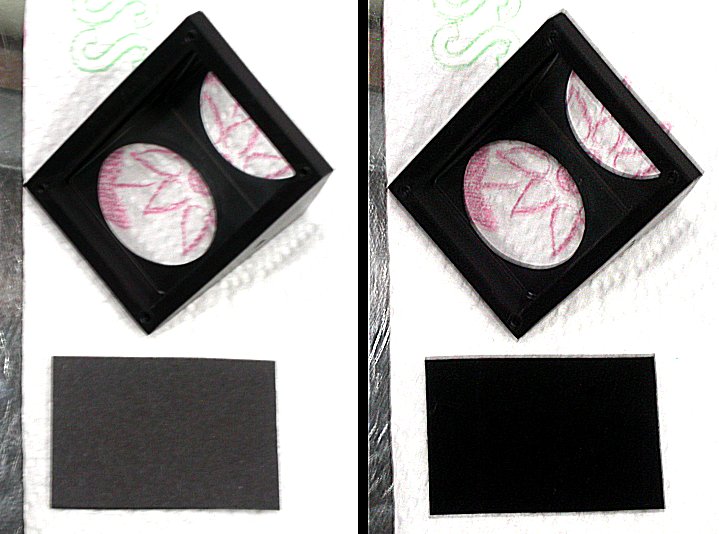 I used a laser-collimator and a flat mirror to check the collimation. It's spot-on...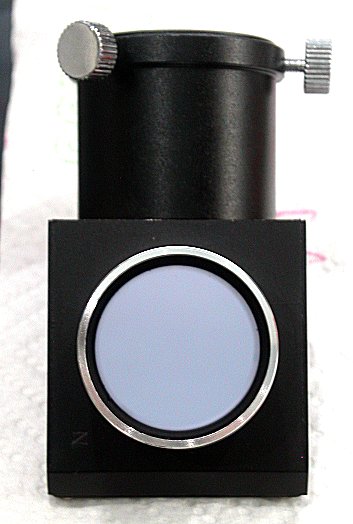 Keep in mind that this particular diagonal was used in conjunction with my Celestron "AstroMaster" 70mm f/13 achromat, and when I saw a practically tack-sharp Airy-disc and a blade-like first-diffraction ring of Polaris A, and at...
...225x. Believe it or not.
Edited by Sky Muse, 21 August 2018 - 04:40 AM.