I bent my original Atlas altitude adjustment j-bolts years ago. Since replacing them on my original mount, I have always been careful about lifting the scope to take the load off when I adjust them, or so I thought. At the Nebraska Star Party I was having problems trying to polar align the mount. I found one of the altitude adjustment bolts with a slight bent. This is a picture of the current one on the right up against a new piece of threaded shaft. You can see the slight bend. The place I bought the replacement bolts from (Astrotroniks), has apparently gone out of business and I couldn't find any place with any, other than from the UK on e-bay. I didn't want to have to carry wrenches to adjust either.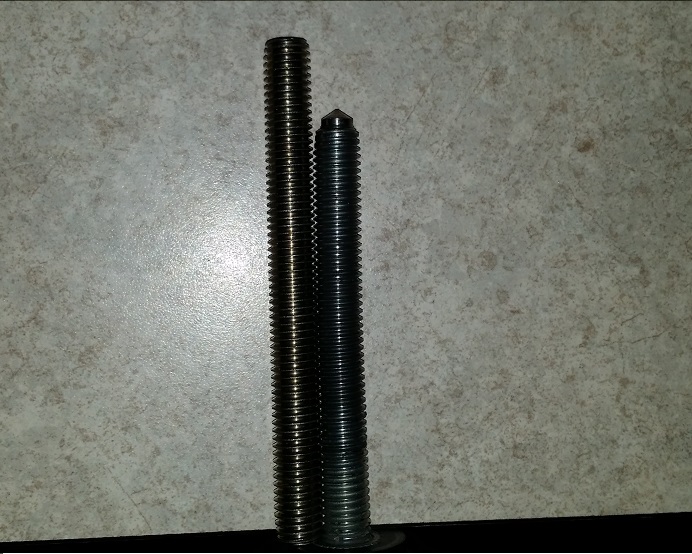 So I bought some pieces of threaded shaft M10x1.5x100mm (18/8 Stainless Steel, medium hardness) and some M10 rubber coated knobs from McMaster Carr online. Then some nuts and red heavy duty Loctite locally.
Put the knobs and nuts on. Used the bench grinder and ground the tips on the pieces of shaft. Then used the nuts to clean the threads. Took the knobs off and put them back on using the Loctite. Made 4 of them, so now I have new altitude adjustment bolts for both of my Atlas mounts. Liberally coated them with Super Lube before installing.
M10x1.5.100mm threaded shaft.
https://www.mcmaster...05a440/=1ebh7g6
M10 Knobs
https://www.mcmaster...125k87/=1ebh8nf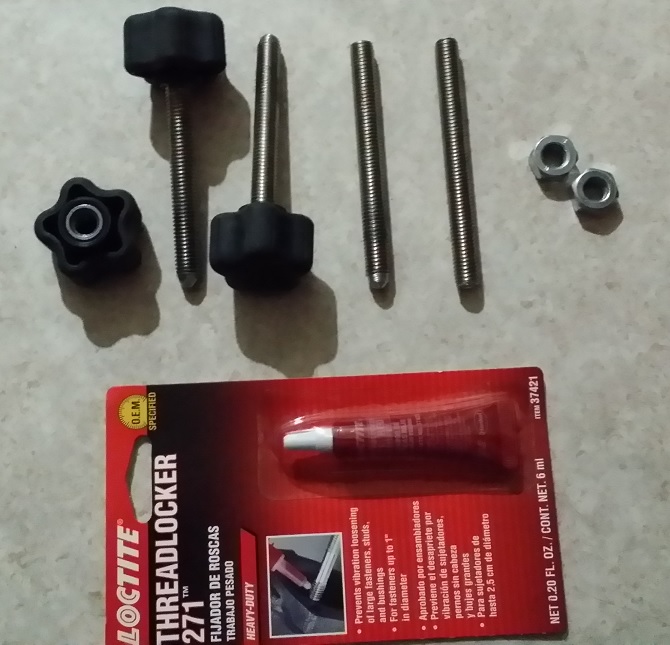 Edited by Pauls72, 26 August 2018 - 12:25 AM.