The weather is nice here, so I have some delay to post in CloudyNights, mainly because of the forum name

.
I was wondering how Uranus and Neptune looks like in my new Mewlon 250CRS ?
Our atmosphere was not perfect but I was able to detect some difference in the one of Uranus, for Neptune out of the color and a little bit more brillant near the limb, there's nothing to detect.
I did two quick B&W sketches with accurate reference to the colors, then I made a watercolor with the exact complementary color. Here it is: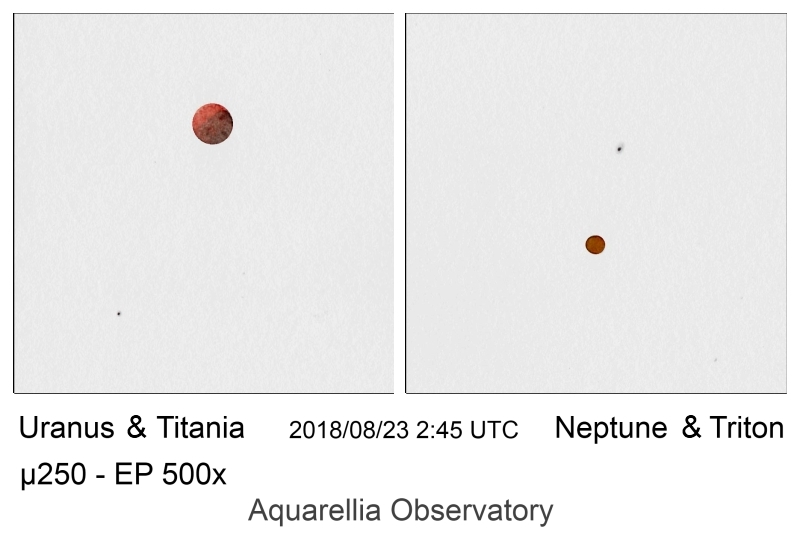 After that I just have to invert the two full sketches. I'm happy because the result is exactly what I observed.
Here the final view: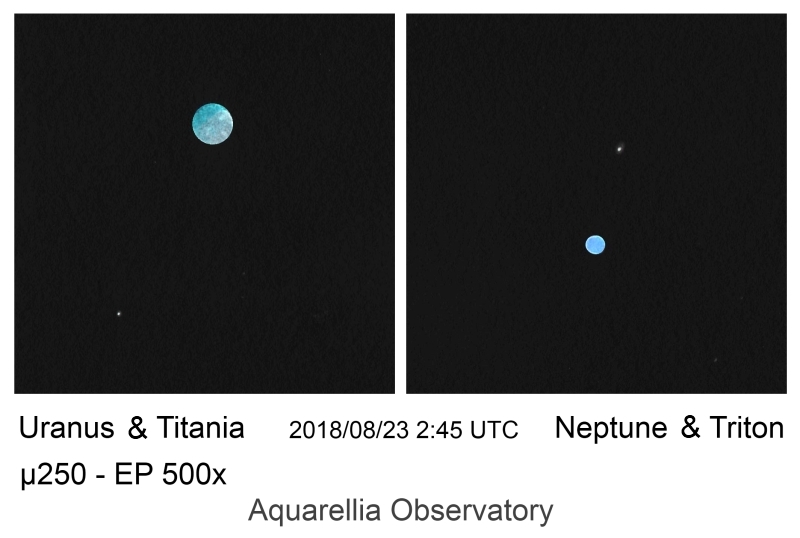 To show to all of you my installation, here follows a watercolor made from my small observatory with me looking through the eyepiece; well this is a new type of astro-self-portrait

.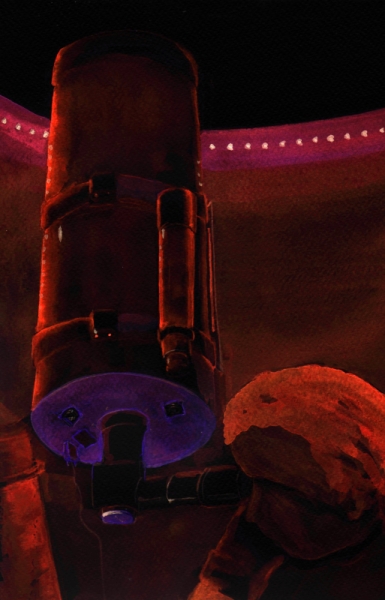 Clear sky to you all !
Michel
Edited by Aquarellia, 29 August 2018 - 08:58 AM.