Just got this in the mail today from the public utility district.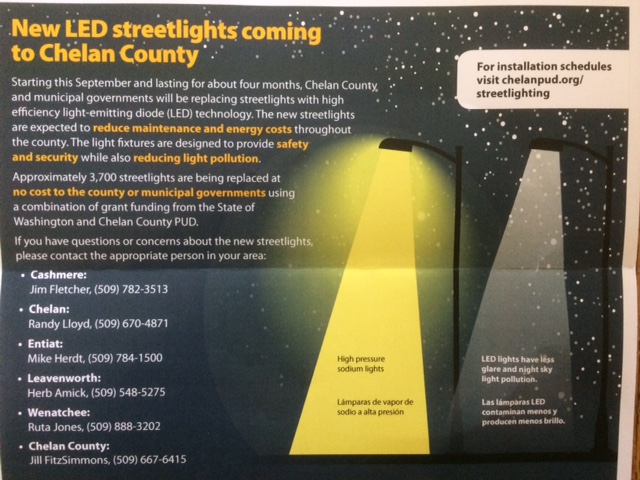 For more information....follow this link. My house is up Burch Mountain so hopefully that will show great inprovement. Now if we can just fix all the wall-pacs on the commercial buildings in town!!
http://www.chelanpud...street-lighting
Edited by vsteblina, 30 August 2018 - 03:23 PM.