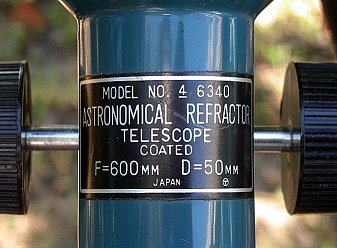 When it first arrived, about two years ago, the doublet, straight up and out of its cell, was shuffled, with the flint on top. But before I had realised that, I made an effort to mark the edges of the doublet nonetheless; little did I know at the time, and in vain as it turned out....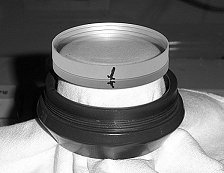 Last night, I put the doublet in order, with the plano surface of the flint facing downward, and one of the convex surfaces facing upward. I then took the achromat out, to the edge the south slope, and aimed the wee eye at Saturn, at 35x with my modern Antares .965" 17mm Plossl. Hmm, dim of course, but not bad, yet too far away to discern just how sharp it was, so whilst I was sitting there, I flipped the crown, and the view was worse. That's all I really wanted to test. I couldn't even bring it to focus. I now know the proper order of the elements. I left the crown flipped like that overnight, then just a bit ago I flipped it back, the order now correct, and just as I had had it before I even took it outside, by happenstance. I then cleaned the edges and surfaces of the elements in preparation for blackening...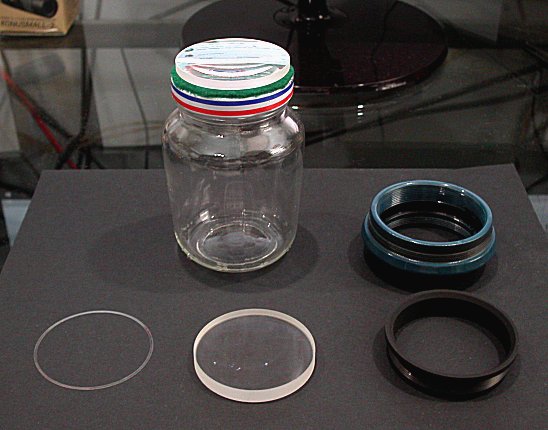 Once that was done, I marked the crown...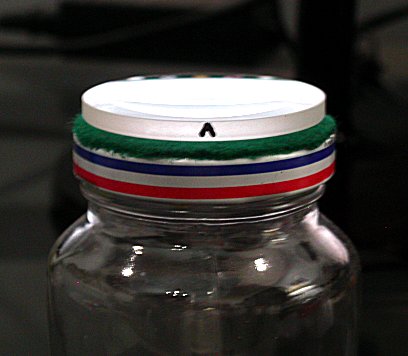 Now, to remove what crud that may still be present on the surfaces of the lenses...
Edited by Sky Muse, 10 October 2018 - 04:08 PM.