Luckily I did take a photo of this sketch with my cell phone because the original was crushed and smeared on my return trip to the northeast. I could not make the background as beautiful as it appeared in the eyepiece in the desert sky by working with the cell phone photo...just did my best. I would have much preferred scanning the original sketch, but alas it's ruined. I'm going back in November and doing another sketch of this beautiful galaxy at the eyepiece will be high on the list! The galaxy took up almost the entire field of view in the Meade 24.5 super wide angle lens ( which is 20 years old and still a wonderful eyepiece ). Many mottled areas visible, two prominent spiral arms. NGC 604 was easily seen as well as some other HII regions that I've not yet identified. Sorry it took so long to post this one. This was the best view I have ever had of Messier 33.
Thanks for looking and clear skies!
Regards,
Randolph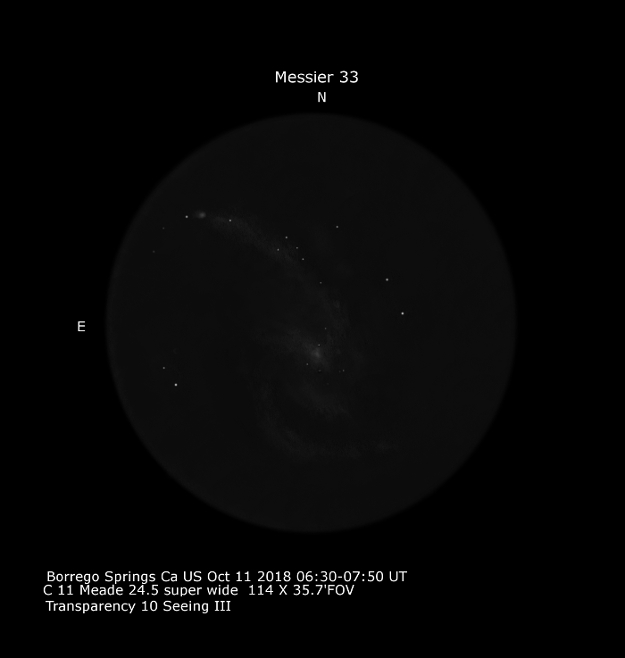 Edited by Randolph Jay, 20 October 2018 - 09:48 PM.