I've just received my new TS Optics 130mm f/7 triplet (with the 2.5" focuser), and was disappointed to realise that it doesn't include a finder mounting bracket.
It's also not completely obvious where this should be fitted. There are some screws on the tube directly above the focus knobs (see photo), which could do the job, but only the central ones appear to have a flat surface, and this is very narrow. It also seems odd to place a finder directly above the focuser and not offset to one side to make it easier to access without getting in the way of the main diagonal & eyepiece. The 2 screws are aligned along the axis of the tube instead of perpendicular (which unlike any other finder bracket I have seen on multiple scopes that I have owned).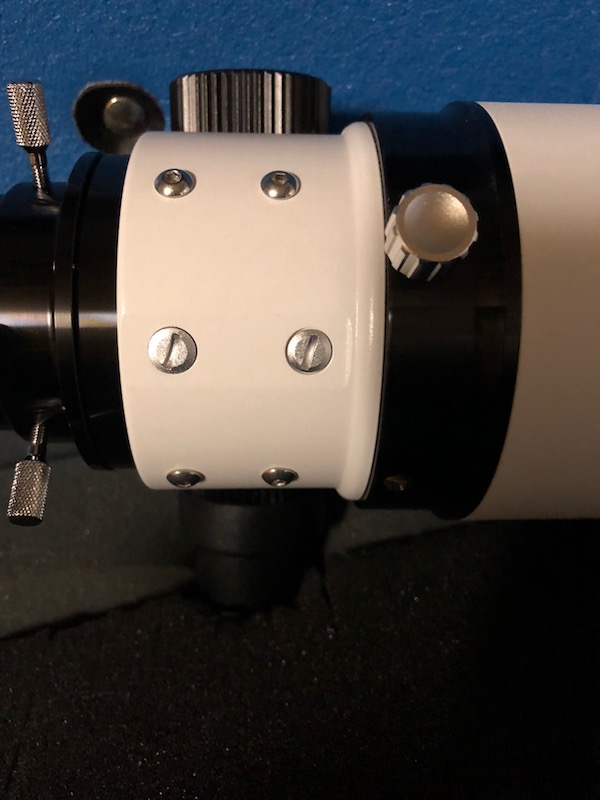 I've seen that some users put another rail on top of the OTA rings, and mount the finder on this.
I know this is sold as an imaging scope, but it seems a bit cheap not to include a basic finder bracket on it, which could also be used for a mini guide-scope.
Any suggestions for the best location for the finder?
Thanks!
John