Hi Aubrey -
Here is the SIMBAD data for NC 4 showing its other identifiers: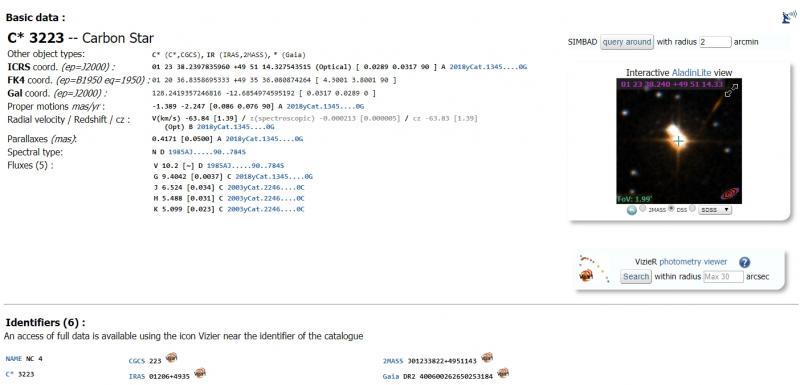 The 10.2 magnitude value is from SIMBAD and the 11.4 value is from Stephenson's original paper. I have no idea if this magnitude spread represents an actual variability of the Star or if it is just some measurement discrepancy between the two sources.
Edited by ssmith, 11 November 2018 - 04:50 PM.