Hi guys,
Here's my USA made ETX125 (circa 2000), that I have "upgraded" by deforking it, removed its back and replaced it with a Wegat back. I've modified the Wegat back so that I have access to the collimation screws. One reason for doing this is that my ETX125 was out of collimation and the entire process of trying to do collimation with the original ETX125 back was just too onerous. Here's the photo of the Wegat after the holes were drilled: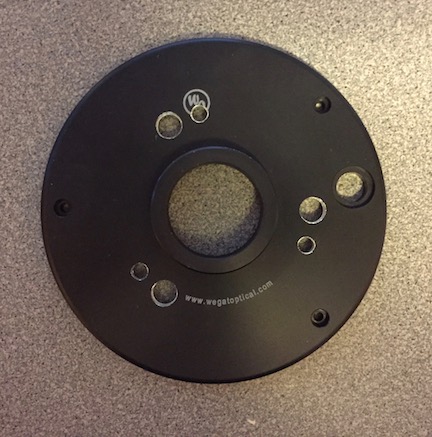 With the Wegat added, I couldn't use my previously built electric focuser. So I decided to use the JMI NGF-S electric Crayford focuser. Unfortunately, this focuser does block one set of holes, but it's actually easy to rotate the focuser out of the way for collimation. So no worries there.
Then I added an ORION 9x50 RACI, Parallax tube rings (150.1 mm rings that were designed for the TEC140. It turns out that my ETX125 has an OD of 148 mm and not 146 mm that is specified for the Parallax ETX125 rings. Note: Parallax no longer makes the ETX125 rings), ADM Vixen and Losmandy dovetails. I mounted the build on my ZEQ25GT. The weight of the entire contraption required the addition of another counterweight: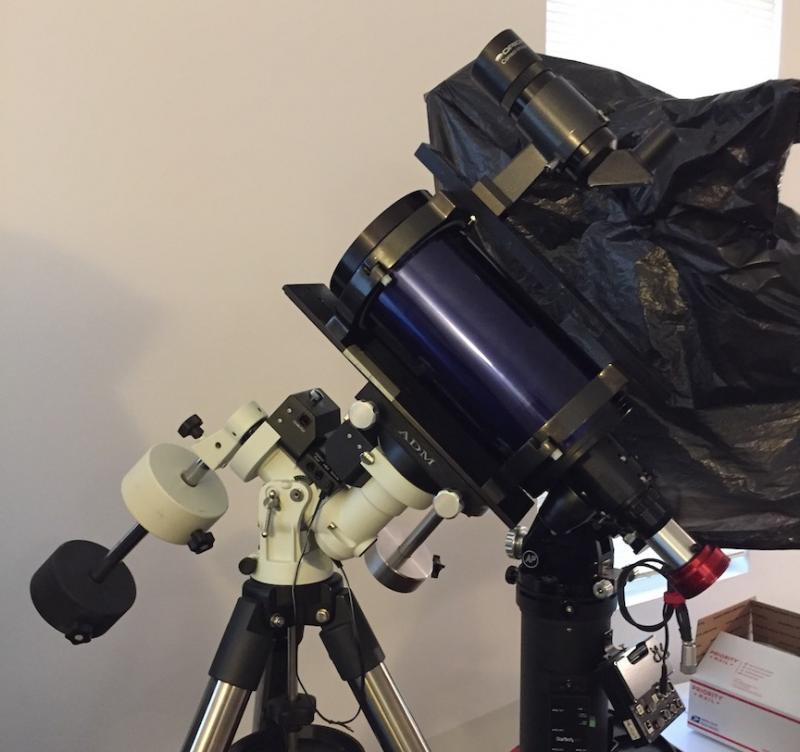 The good thing is that this will only be used for planetary imaging, so the ZEQ25 should work fine. If not there's always the Mach1GTO

cytan
P.S. Using this set up I've completed collimation indoors using an artificial star. However, the focusing is very different (due to distance to the source) and so I'm not confident that the collimation will be the same when looking at infinity. But with the holes on the Wegat, I believe that collimating it will be much less annoying.
P.P.S. Reflectix may be added next. But I've never experienced cooling problems with this scope.
Edited by cytan299, 04 November 2018 - 05:15 PM.