I previously converted a 5.5" f/1.65 Schmidt Camera from film to digital as described here…
https://www.cloudyni...ra#entry8601810
The conversion of the 8" was similar. The only significant difference is that after I removed the original film holder support I left the spider attached to the internal support ring and fit the camera adapter with the spider vanes in place.
This shows the original film holder. It is an ingenious little device that presses a single piece of 35mm film into the 3D shape of the focal plane; a segment of a sphere with the same radius of curvature as the primary.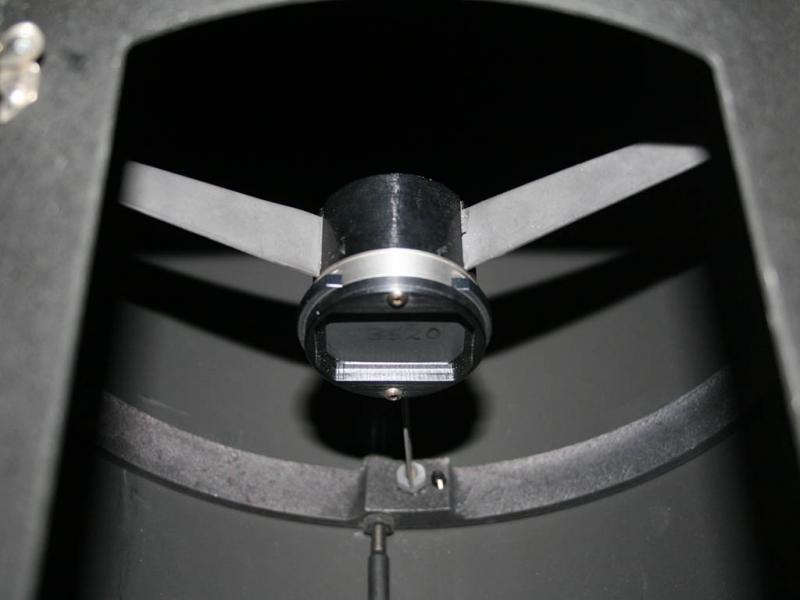 The film holder is held in place with a magnet that is built into a kinematic mount…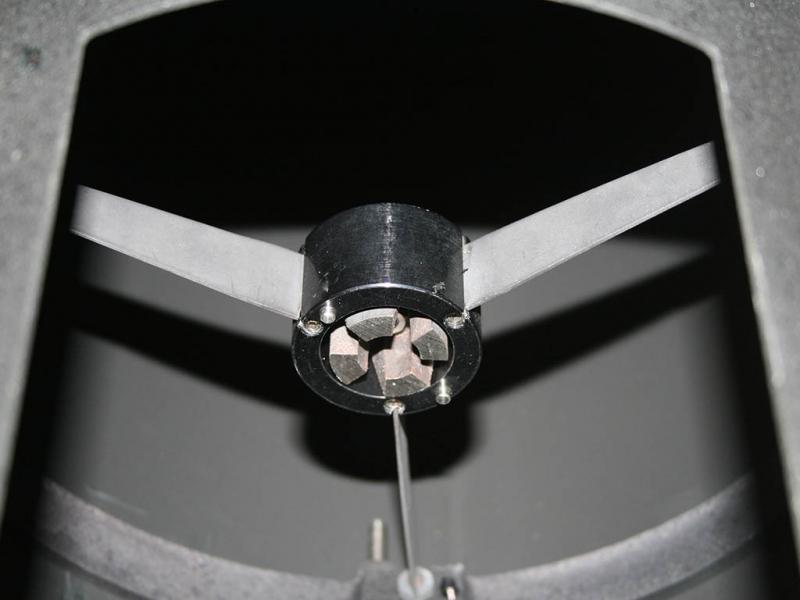 The focus position is extremely critical and this arrangement ensures that the film holder goes back into precisely the same location every time. The camera was originally focused at the factory as was not adjustable. They even designed a second holder that was shifted slightly to accommodate filters mounted in front of the film. To prevent the thermal expansion of the steel tube from causing problems with the focus the spider is joined to the mirror by 3 Invar rods, forming an assembly that slips inside the body of the camera…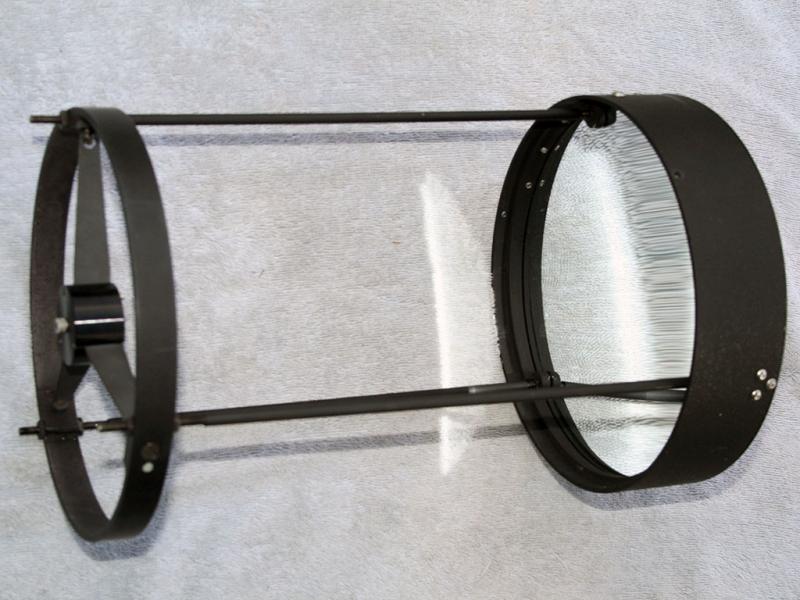 The spider assembly slips off of the end of the Invar rods by removing the mounting nuts on the end of each rod.
The spider vanes are press-fit into the support and captured by threaded lugs on each end. The holder can be separated from the vanes by removing one set of lugs and using the others to push the vanes out of the holder. These will only push the vanes about half way out, to push them the rest of the way I backed the lugs out and used the tip of a blade screwdriver as a spacer and then ran the lugs back in. A couple of passes was enough to do the job.