Hi,
Combining a high-resolution B/W image with a low-resolution color image into a high-res LRGB composite is a standard technique used by deep-sky photographers. The non-trivial step in this process is the precise alignment (registration) of the two images. For deep-sky images this is easy because the stars provide very convenient keypoints. Many standard programs do this registration automatically.
For lunar images this is not so easy, because there are no stars to guide the image registration. I did not find any suitable software for this task, so I decided to write my own program. The result is called "PlanetarySystemLRGBAligner". It is open-source software and can be downloaded from Github. The program runs on Windows 7 / 8 / 10 and comes with an automatic installer. This user guide explains the program and its functions in detail.
To give you an impression of what can be achieved with the LRGB technique on the moon, please have a look at the following example: This screenshot of the program shows a zoomed-in view of the B/W image: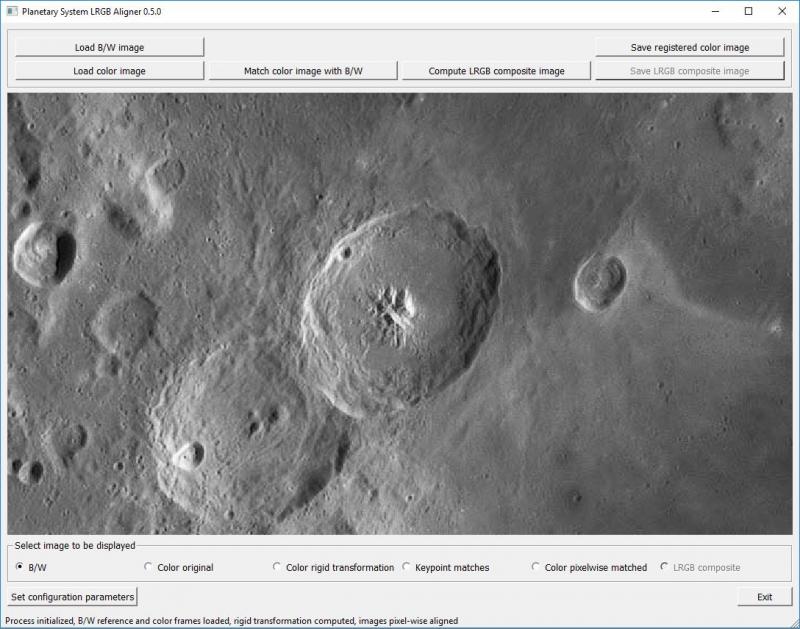 The second screenshot shows the color image, after it is precisely registered with the B/W image: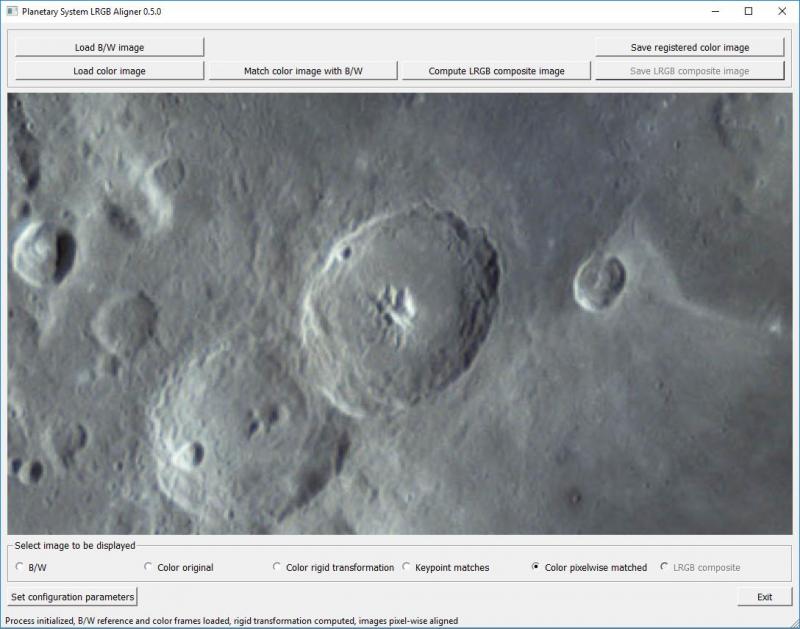 The two views show exactly the same area on the moon, so the registration seems to have been successful. The resolution of the color image is much lower as compared to the B/W one. The program then produced the following LRGB composite image: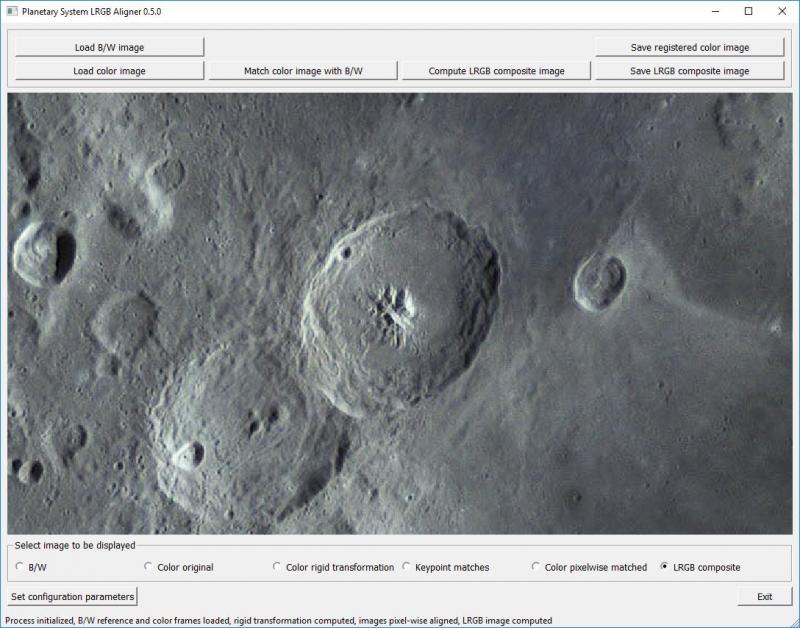 This color image has the same resolution as the B/W image.
The screenshots only show smal sections of the big panoramas. The full view can be downloaded from here:
If you are interested, feel free to download the software for your own experiments. Your feedback would be very welcome.
All the best,
Rolf