So after resigning myself to the fact that it was going to be some time late in 2019 before I'd ever see an NVD (if at all), the following showed up at my house today ....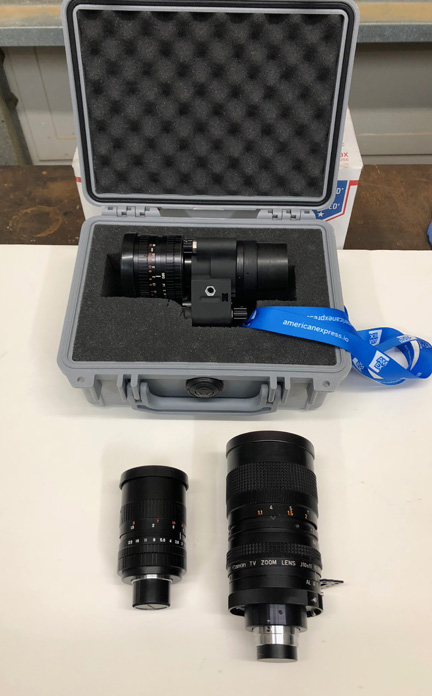 (Ok, so it didn't just 'show up' but 4 days ago the above was a true statement ....
You're looking at a 2 month old MOD 3C, WP w/manual gain NVD; Fujinon f/1.4 50mm CCTV lens, Fujinon f/.85 25mm CCTV lens & Canon CCTV 11-110mm f/16 - 1.6 zoom lens, both with adapters to accept STD 2" astro filters
For a quick ops check with the 50mm lens installed + 6nm H-a filter I went out to my driveway, looked at Sky Safari to located about where the N-A nebula should be and turned on the MOD 3. I actually had to do a double take because I thought I was looking at a small patch of clouds as its mostly overcast tonight ... lol, it wasn't any clouds ....
My only 'issue' at the moment was when i installed the ENVIS objective lens I got off an old 7M703e I couldn't get it to focus? Not sure what's going on there .....
Can't wait to get it in my 14" Dob ...
Edited by nimitz69, 20 November 2018 - 09:03 PM.