Hello!
I apologize if this is the wrong place for this question, but since it's somewhat related to the SV SVX080 telescope, I'll take the chance of being reprimanded...
How does anyone get any color from M31? No matter what I do it all ends up rather monochromatic. Or at least it seems that way.
Attached is a single 7 minutes exposure of M31 (10 each of lights, darks, bias, and flats) done at Iso 1600 and with the same telescope at F6 and an unmod Canon 6d. BTW, I picked 7 minutes because it places the histogram at 35% to the left as I've read this is the place to be. Anyhow, I've used Neb4 for post processing and, though the final picture looks nice (to me), it has no color...
I also tried a different approach. This time by taking single 10, 20, and 30 minutes long images (with Canon long exposure noise reduction) and post processing in Neb4 and still, though the final image is pleasing, I get no color...
I've seen the work done by others and the images are simply amazing. Obviously I'm not anywhere near there. perhaps I'm aiming too high...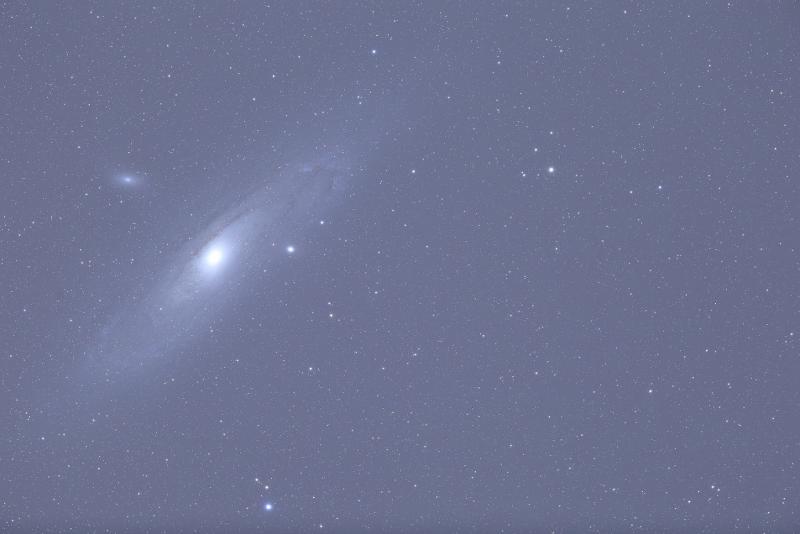 So my big question: Can my current and only post processing tool in my arsenal (Neb4) get me there?
Any help is appreciated...