The sun finally came out... after a week of November grey skies.
The forecast was for cloudy/sunny? Yes, I had to wait and shot when the clouds briefly cleared.
Seeing was supposed to be average... but I found it poor.

Full Solar Disc (Lunt LS50 SS + ZWO ASI 178MM)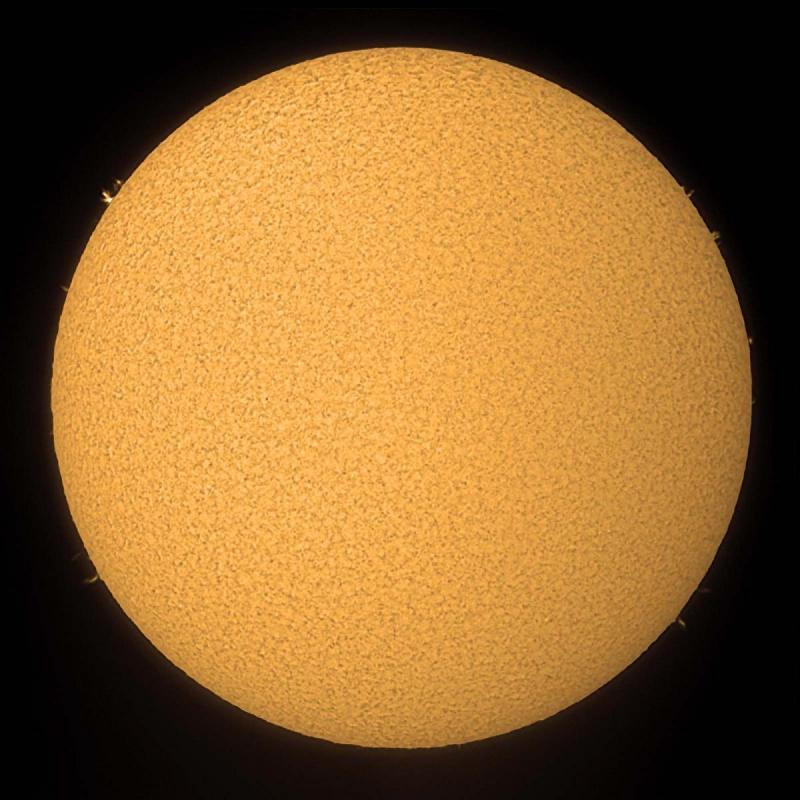 Proms (CT152 + LS50 etalon + ZWO ASI 178MM)
2 O'clock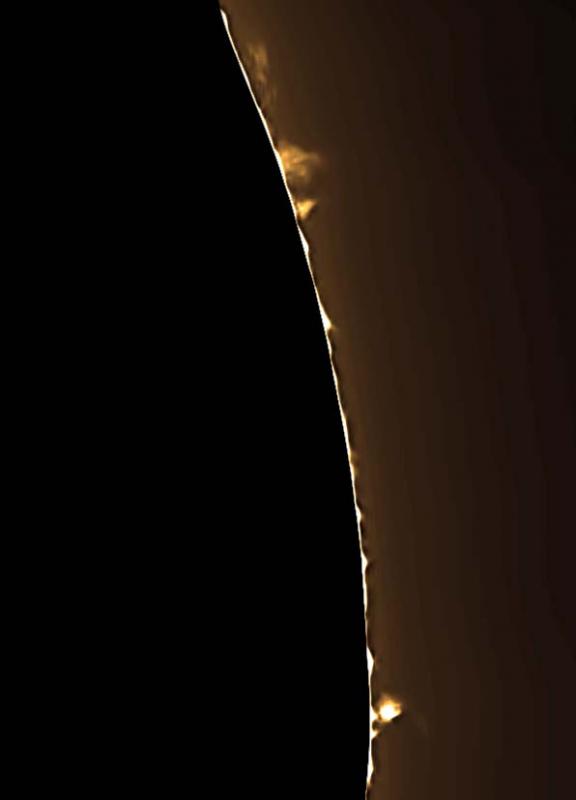 4 O'clock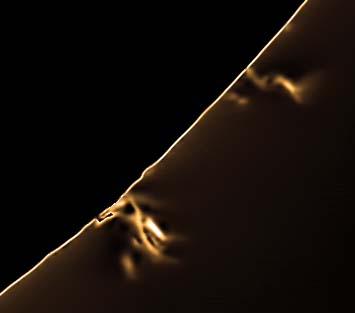 8 O'clock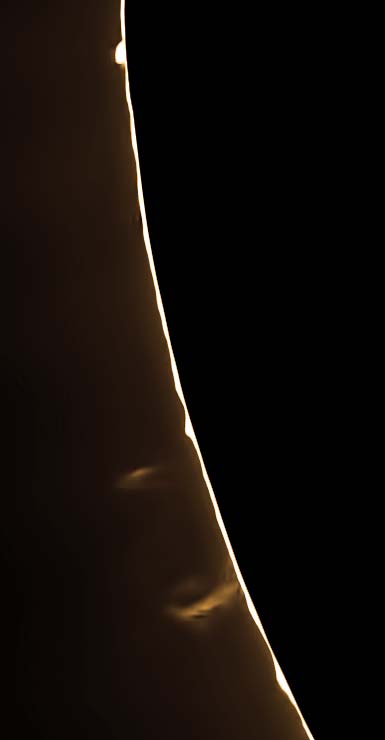 10 O'clock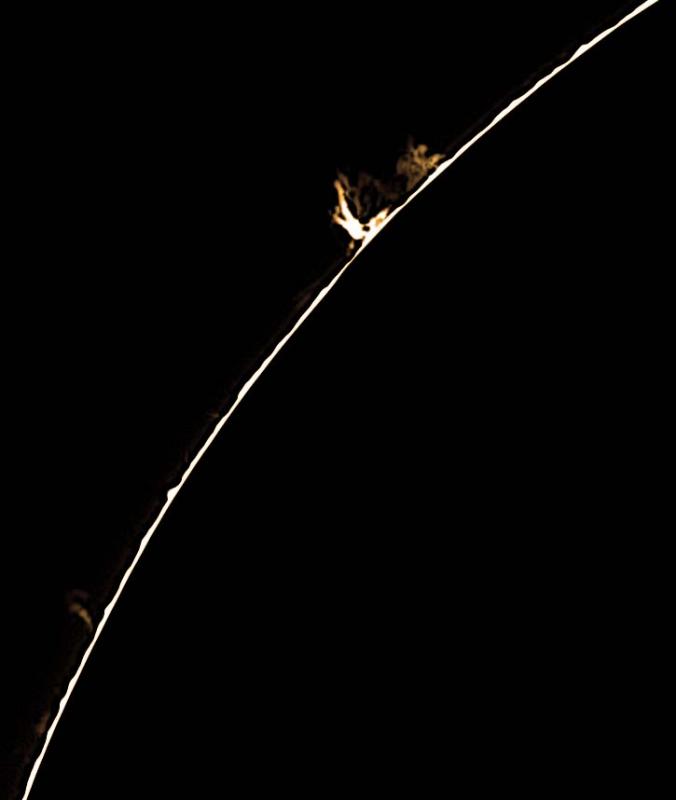 Thanks for looking... comments welcome.
Best,
Rick