I have a Procunier tapping head that needed some attention (i.e. maintenance) and I thought this would be a good opportunity to show the forum what's inside a Procunier tapping head.
This is my tapping head. It's a Procunier Model 1E and you can use it to tap thread up to 1/4" in aluminum and 3/16" in steel. There's a 10-24 tap in it.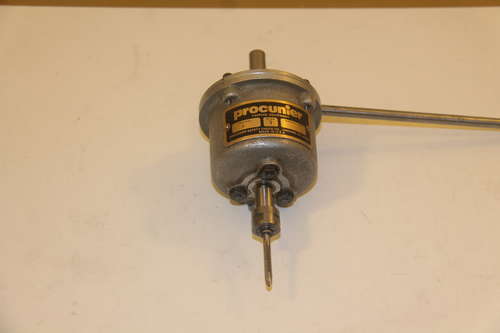 For those of you that are not familiar with tapping heads, please watch this YouTube video (click image below).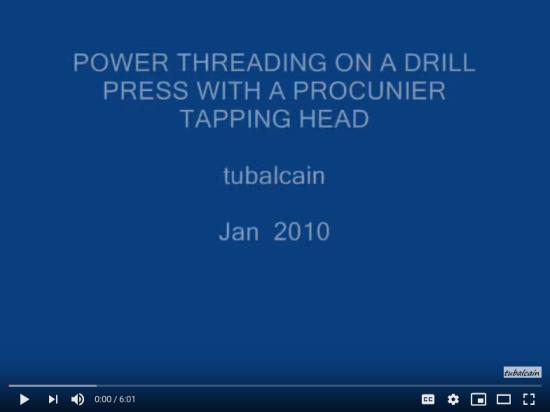 This picture shows the tapping head and some accessories (wreches, collets, rotation bar).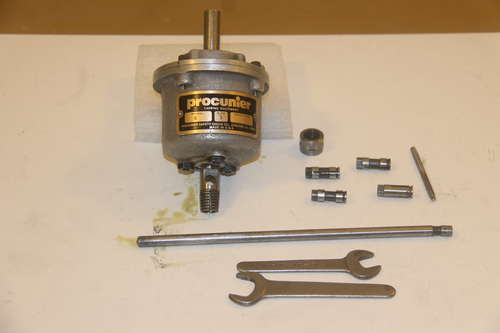 The tapping head with the top removed. The cork is conical and is the clutch. The clutch is actually a double cone and there's a better picture of it later.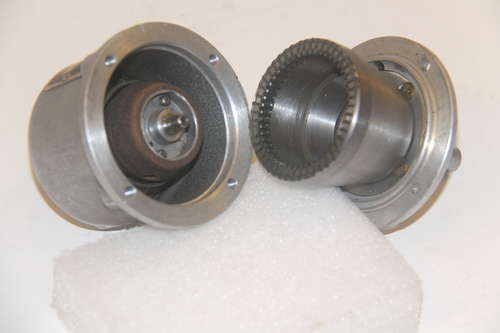 Looking down the throats of the two main pieces.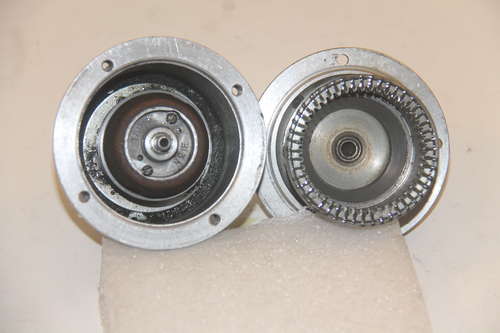 Exploded view of the lower unit.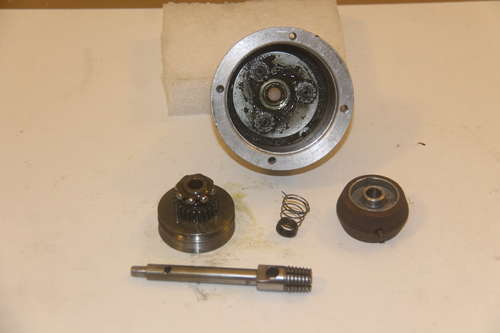 continued in the next post.
Clear Skies and Happy Holidays,
Dave