The sky was clear today! Yeah! This is likely because the temperature dropped to -12C (10F) today. Clear sky chart reported the seeing as 'poor'.

Poor it was! Sun's perimeter was always shimmering and jumping around, the proms were continually going in & out of focus. The Sun was low too, about 21 degrees above the horizon in Ottawa.
Scopes were Lunt LS50 for full solar disc and Canadian Telescope 152 with Lunt LS50 etalon SS.
Camera was ZWO ASI 178.
Exposures were for 1 minute at frame rates from 70 to 290 fps.
Because the seeing was so poor, this was a 'Lucky Image game - images posted here are typically stacks of the best 9 to 25 frames out of 4,000 to 12,000 frames. (How did they ever manage in the days of photographic film?)
Full Solar Disc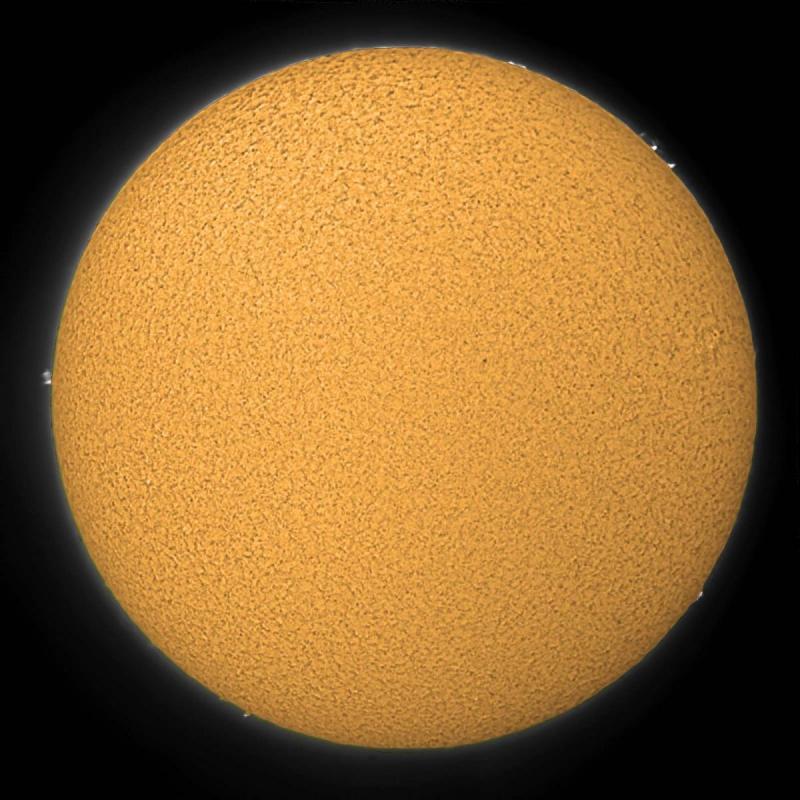 Prom at 1 O'clock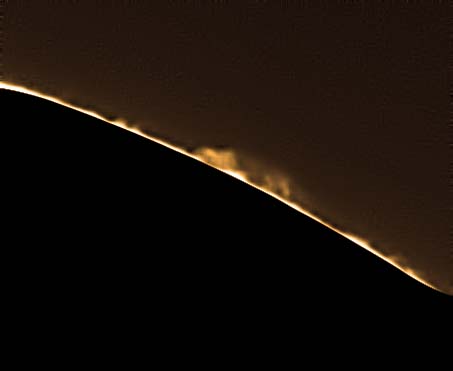 Prom at 2 O'clock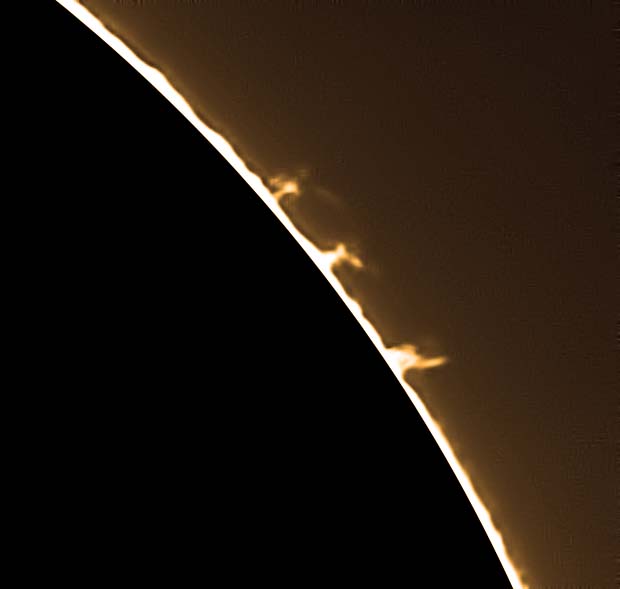 Prom at 4 O'clock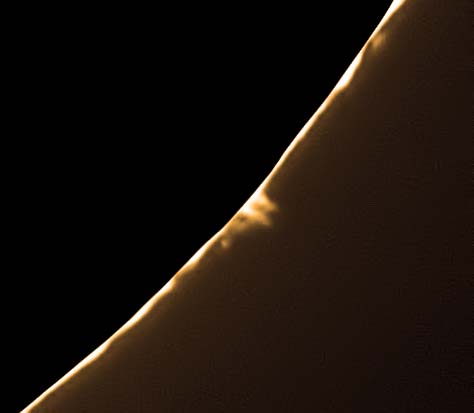 Prom at 9 O'clock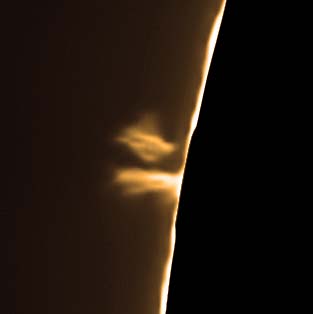 Prom at 11 O'clock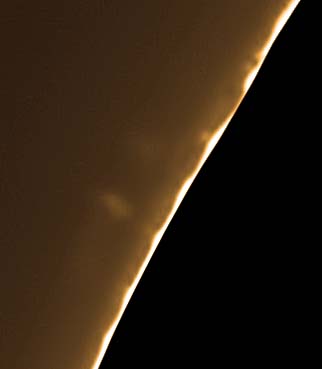 Sunspot AR2729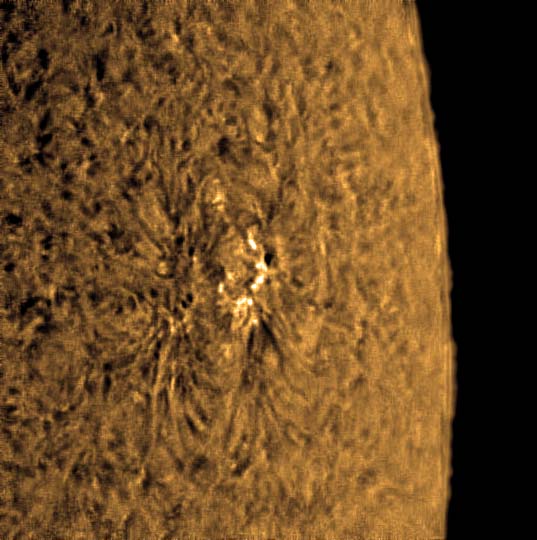 Best,
Rick