Good morning, everyone,
After acquiring an Orion XT10 😍 and returning to astronomy after 30 years of abstinence... I tried to take some pictures with my smartphone but I quickly saw the limits of the 🤔 camera. I saw in the forums that today there are cams that are not too expensive and sensitive and when I read the topics about VA I thought that this is exactly what I was looking for: to see live what my eye could not see....
I also saw that all those who were doing VA were using a motorized mount... but I already have my manual Dob so I can't buy an EQ6 or a 130/650 style goto setup with an alt/az.
So I thought I'd try to do some live stacking with my Dobson and see what it could do... 😎 so I knew I would work in an ultra short pose....
My constraints for the cam were therefore:
- The price: less than 300€
- As little noise as possible with as much sensitivity as possible due to ultra-short exposures
- A cam with USB3 because of the number of frames per second that must be transmitted to the computer
- A cam with a long sensor to put the object on one side of the sensor and stack it as it passes over to the other side
- A cam stick because with a focal reducer I didn't know if I would have enough backfocus (and indeed it didn't miss... I had to tinker with something to get the cam into the PO 2")
So my choice was the Rising Tech IMX385, I got it at 285€ on offer and I took an X0.5 reducer from SVbony... I know the reducer is not of good quality (besides it was mounted upside down) but good as I didn't know where I was going and I preferred to ensure at the budget level

When I compared without reducer and with.... well there is no comparison possible... with the reducer at the end of the cam (which is provided with an extension) I get to X0.4 so that my Dobson goes down to F/D 2 and therefore 500mm focal length for 254mm diameter 😋
I use Sharpcap pro 3.2.
The poses of 1s without any follow-up are too long and we see the trail of stars so I worked between 125ms and 500ms with the gain at 5000.
I put the camera in the direction where the stars go to have more time to stack.
In general I start stacking with 500ms which gives a little noise and after a few seconds I go down to 250ms or 125ms which removes the noise from the images (I guess it amounts to stacking darks) and so for the moment I don't do darks.
I am waiting for your advice to improve myself

but I am already very happy with what I can see... EAA is really greatttttt

M42: 131 frames, total 33s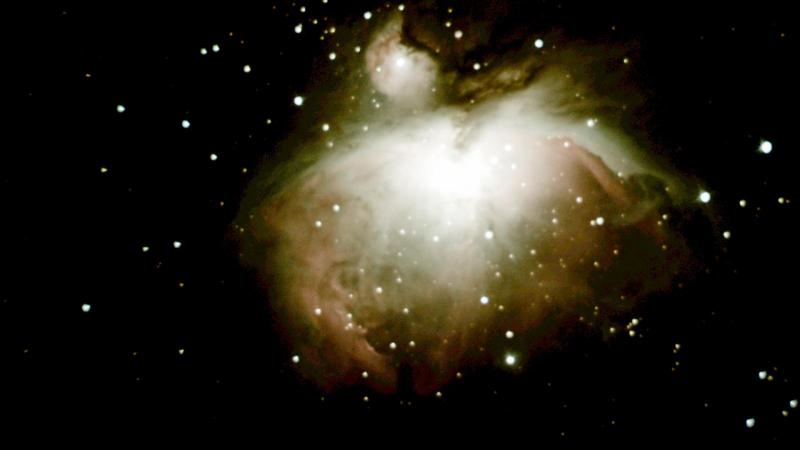 M42 again: 72 frames, total 18s. I varied the poses starting from 500ms and finishing with 125ms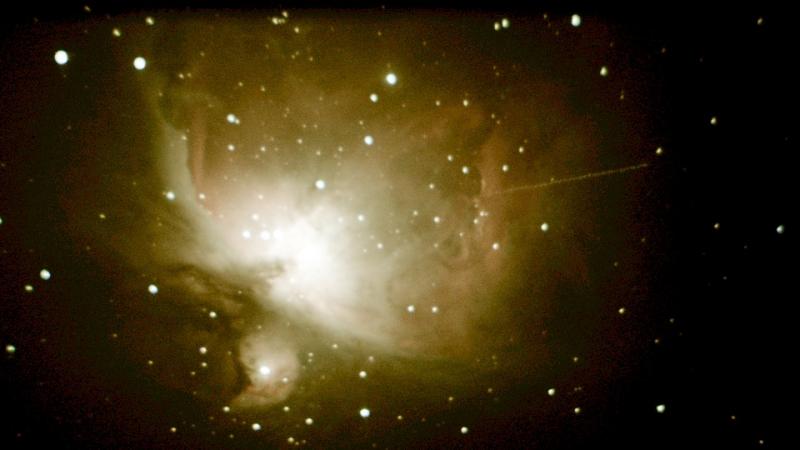 M31: 101 frames, total 51s