My 1980 orange C8 has a 'Special Coatings' sticker on the tube and the coatings are a brown color.
Usually in most examples I've seen these special coatings are blue.
This particular C8 serial 807853 with motor dates 4-80 came from Goodwill without a case and I have
no history of it's past.
It also just so happens this particular C8 is perfection, exactly the same diffraction pattern just inside
and the same just outside focus. Zero image shift, zero mirror flop. The focuser is smoother than smooth
and you would never know there's a mirror attached to it even with the tube at zenith.
Thats all I know about the scope.
Any ideas on these brown coatings?
Interestingly this time at Celestron all the accessories, finders, eyepieces, porro prisms, zenith prisms, focal
reducers, all were coming from Vixen in Japan, and I've seen the brown coatings on some of these.
I thought well maybe the tube was sent back to Celestron for new optics but the Starbright coatings are
also blue. I have not seen the latest generation coatings Starbright XLT, anyone have one? brown or blue?
I was thinking it might be interesting to see what everyone's coatings color is, post it here. You don't need
to post a photo just the color and something about the make and model.
The top photo is a 1980 C8 with brown coatings, middle 1976 C5 blue, bottom 1999 C5 Starbright coatings.
Robert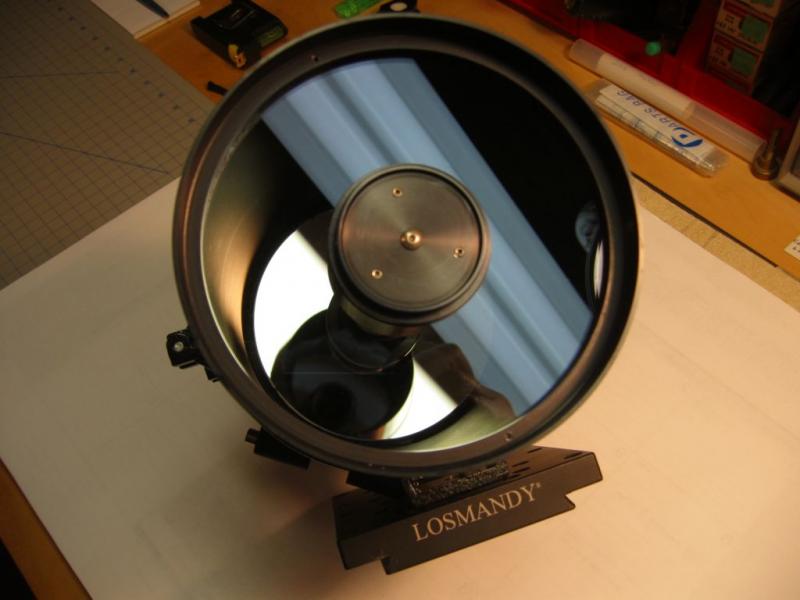 Edited by clamchip, 09 December 2018 - 12:08 PM.