Most of us who own the AZ pro and the MT 11 and MT pro all of which use the same balance weight bar and locking collet nut system have experienced the problem not being able to tighten this nut enough by hand to stop the bar from not slipping without the use of some sort of strap wrench etc. Also I wanted to come up with a secondary saddle which is easily adjustable in horizontal and vertical and once again lockable to stop slipping.
The stock collet nut I found to be too small to do anything with in the way of modifying so I set about and made my own version allowing more meat so to speak so as I could fashion it to be able to fit my own built "C" spanner and a simple pull on that is enough to tighten this nut securely.
With the secondary saddle I used an ADM one I had laying around and built the rest of the parts to convert it to adjustable. Quite a bit of work but as this is a hobby of mine it keeps me busy during my retirement years. All the gremlins that existed before have now been eradicated and using this system is just so easy.
This first photo below shows the complete parts used for the revised secondary saddle.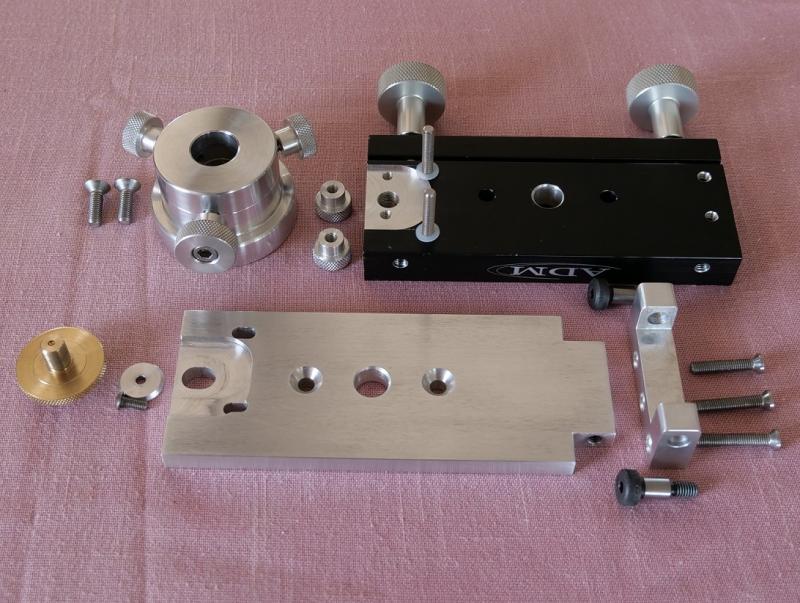 cheers
Graham
Edited by biz, 09 December 2018 - 04:31 PM.