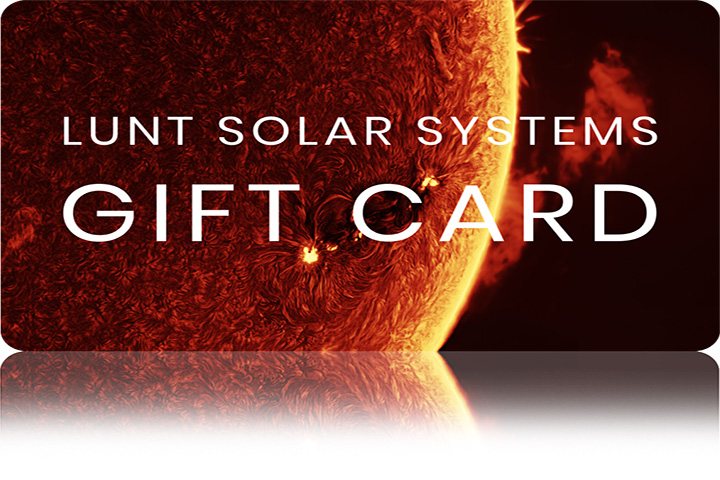 There are plenty of reasons to buy gift cards this time of year but there is nothing better than buying one at a discount! Right now till the end of the year, you can get a Lunt Solar Systems gift card for 10% off the face value. If you want to give the gift of solar astronomy or just ensure that you will save money on your next purchase from Lunt, you can do that by purchasing a Lunt gift card now. To get the 10% discount use code: seethesun2019 when you buy the gift card. This code will only work on gift cards.
Choose your gift card amount and recipient
Use the code: seethesun2019 at check out
Gift card is sent to recipients email address
It is rare to see a discount on new equipment from Lunt. This is your opportunity to give the best for less.
Edited by LuntSolar, 11 December 2018 - 11:01 AM.