I'm quite happy with Celestron and very grateful for all the helpful posts and advice from Michael Swanson.
I don't personally own a Celestron and never had any experience prior to buying six Evolution 6 telescopes for my college students. We had more than thirty high school and college students a couple weeks ago. Most of them had never used a telescope before.
Later in the night the students observed through eyepieces (40 mm and 13 mm) but to start they were acquiring images/spectra with an ASI290MM camera. That camera with the focal reducer affords less than a 15 arcminute field of view. I was able to autoalign, calibrate (with the camera) and re-autoalign all six telescopes relatively quickly. I gave each group about 5 minutes of instruction and some written instructions and a list of about 15 objects to observe (thanks Mike for the info on the SAO numbers)
I don't think that the StarSense advertises itself as an astrophotography platesolving tool, but it placed those targets within the small camera field of view almost every time (and when it didn't an additional reference point solved the problem).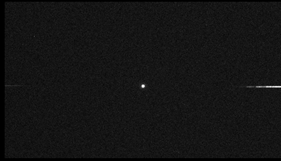 The students then moved the star over with the handcontrol to capture the spectrum image (all done in real time with the wonderful RSpec program). Here's an example of the image of the equally matched double star STTA 45. The stars are the dots to the left and the spectrum is the line to the right.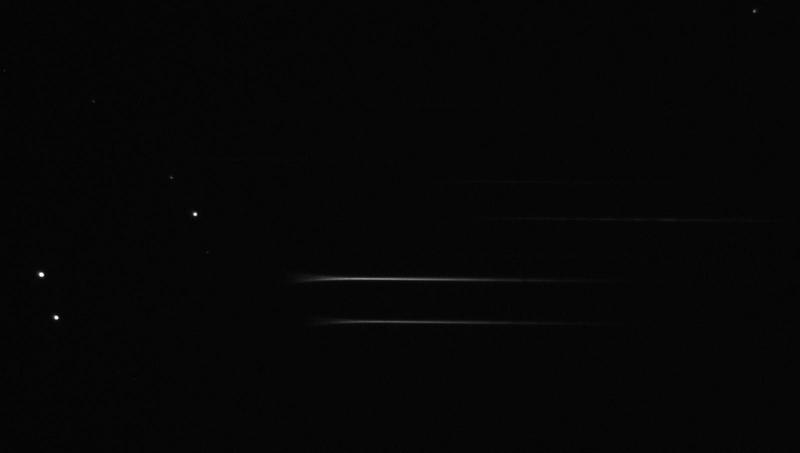 Then they were able to process their spectra in real time (using RSpec) to observe absorptions of hydrogen atoms (Balmer lines shown in blue) in Alpha Andromedae
The intensity of red light in the Garnet Star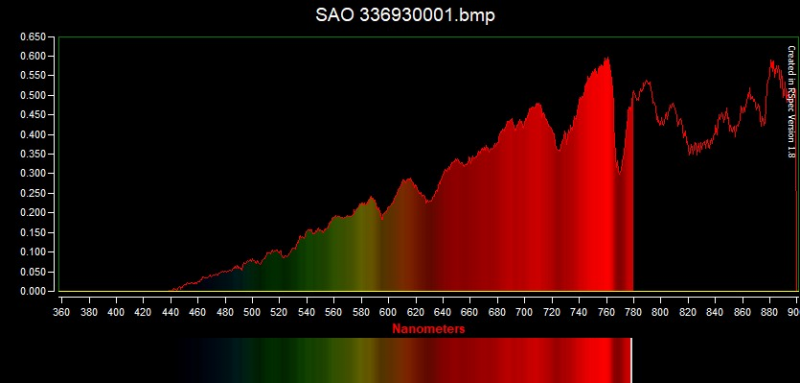 And the intensity of infrared light in Mira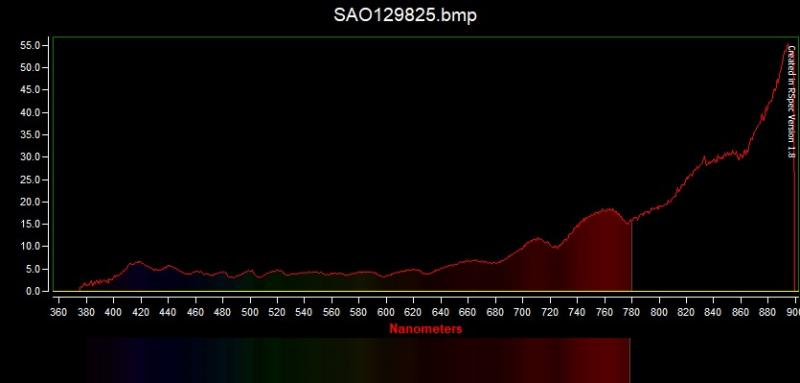 Then we took the camera off and re-observed the targets visually.
People may complain, but I think we live in a golden age when high school and college kids can really get excited about science and have a very rewarding experience on their very first time at a telescope. Bravo Celestron.
Edited by Organic Astrochemist, 14 December 2018 - 03:20 PM.