I had two back to back clear nights in Northern Michigan. I passed on the first night since I was going Christmas shopping with my sister in the morning and the next night looked to be better.
I rigged up my mount and all the support items in the living room the evening before. I image with a Canon 7DII and a camera lens. I decided to use my EF 200 F2.8 instead of my EF 100-400 F4.5-5.6 II as I wanted to test out the new gear I purchased.
Since the last time in fall, I've added dew heaters for my camera lens and my guide scope and a Canon ac adapter for my camera. Both were handy as my lens were frost free and my camera went 5 hours while I was figuring things out w/o a battery change. The Lapdome kept my laptop warm.
I got hung up for a long time trying to polar align. I was sure I pointed the mount in the right place. My view of the north star is limited by tall trees. Usually Sharpcap gets me polar aligned easy peasy. Eventually I figured out that my guide scope that is mounted crosswise on a Losmandy rail with my dslr had been knocked off perpendicular. I probably killed 2 hours figuring that out.
Once I figured that out, I polar aligned quickly. M81/82 were in view. I should have changed to my 100-400 but at this point I wanted to capture something. Hopefully I get another try while I'm on Christmas vacation.
Not a great image but it made my night as it was something I haven't imaged and I know I can improve on it.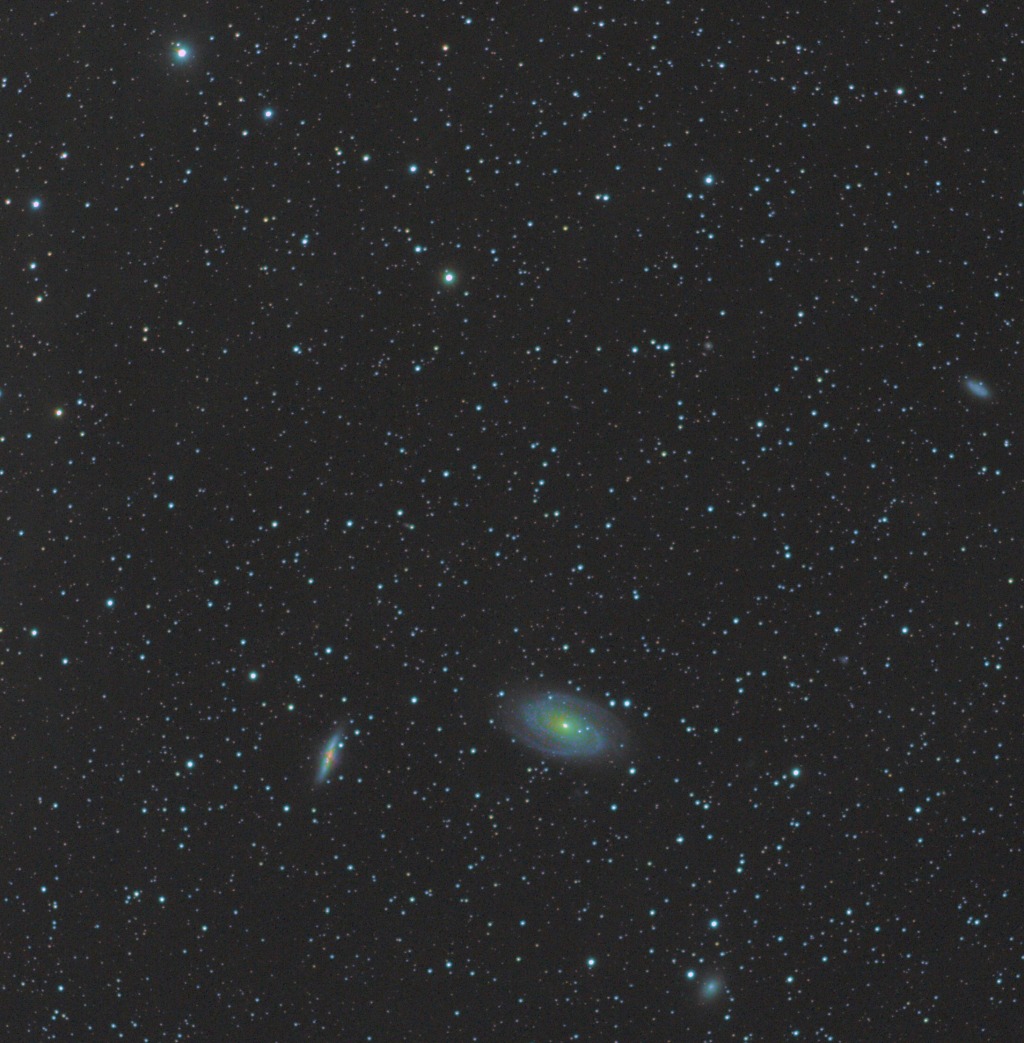 Edited by Szumi, 16 December 2018 - 05:44 PM.