After a three month drought (of clear skies at the appropriate time of the month - plenty of precipitation in various forms) I managed to get the clubs new planet buster out and attempt an image. In between banks of light clouds I pulled this out.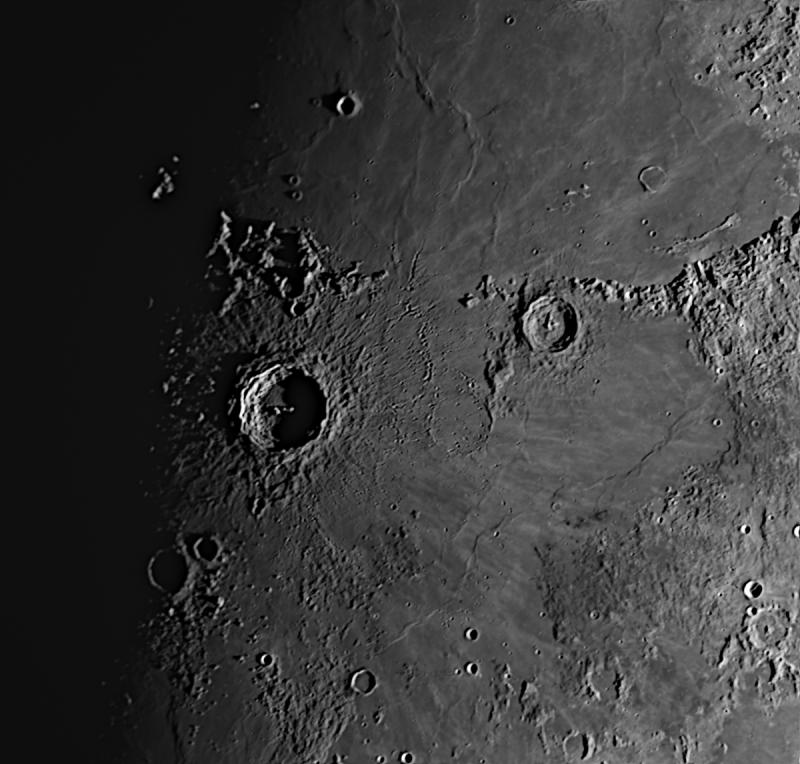 Meade 14" fork mounted, QHY 183M, Baader 685 nm filter. Best 50% of 2000, 40 ms, gain 4. Acquired with FireCapture, stacked with AS!3, post in PI.
IMO my best lunar picture to date, hopefully starting to get closer to the capability of the equipment. Thanks to all who've given me pointers on this forum.
Unfortunately I missed getting a decent picture of the nice moonbow that happened right before this. Ran in the house and grabbed the DSLR but handheld focusing and rushed HDR just wasn't in the cards last night.
Edited by lakeorion, 17 December 2018 - 04:46 PM.