This RAO 50x500mm scope is from a Vermont CL ad. It arrived with the OTA wrapped in bubble but everything else was disheveled so I have attempted to organize the kit as best I can based on instinct.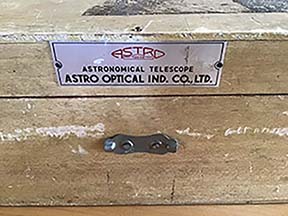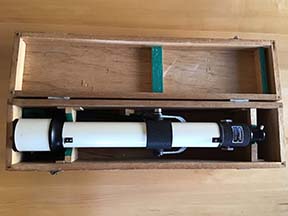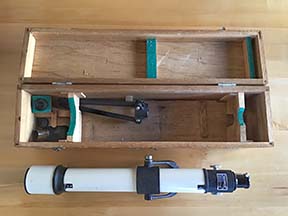 The objective cover is the only plastic component in the kit and screws into the dew shield.
The Model No: 140130 I believe indicates Year: _1/ Aperature: 4?/ Serial No.: 0130?: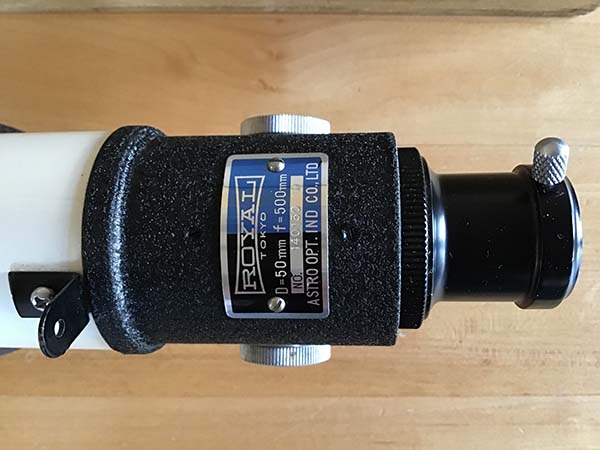 The focuser has the offset rack and pinon and extends silky smooth. However, as you'll see in the last photo, the added weight of the diagonal and eyepiece creates some slop, and is most notable when the focuser is fully extended: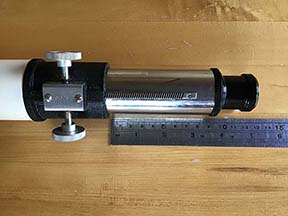 The tripod mount has a stainless steel pressue plate that prevents scratching of the fork mount stock from the setting screw when the scope is rotated horizontally (very nice detail):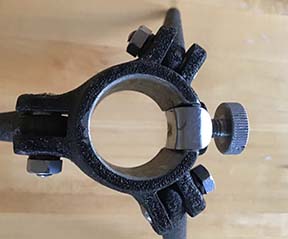 Assembled scope: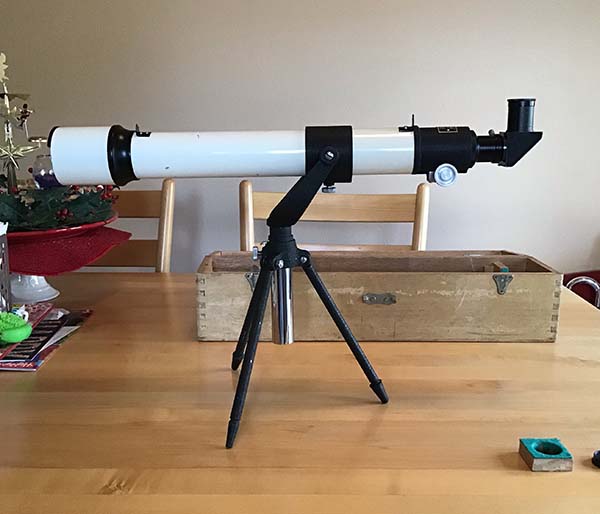 The objective lens is in great condition other than a scratch at the 2 o'clock position. Have not had a chance to view the night sky and see how this affects viewing: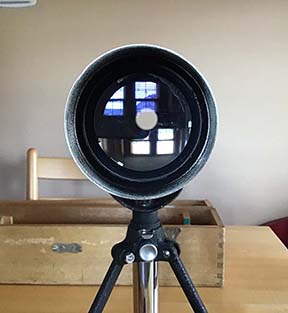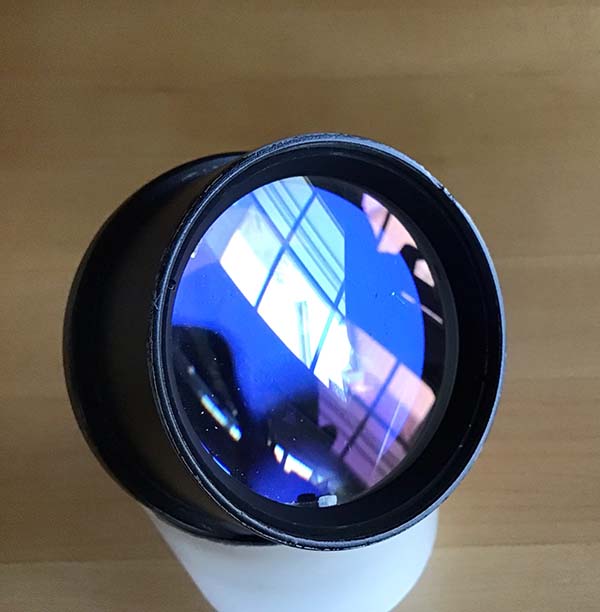 6mm and 9mm HM labeled EPs with Moon and Sun filters. The Sun filter is heavy and has a beautiful dark brass patina . The EPs friction fit into the prism diagonal. The diagonal is the most disappointing component. Its chrome stock is heavily scratched, a screw is missing from the back, the prism is misaligned, and filmed with fingerprints: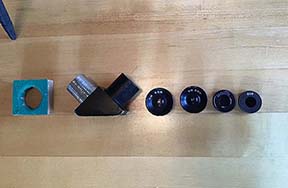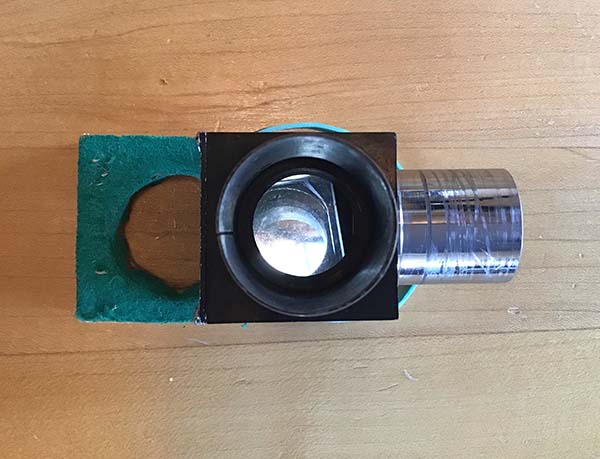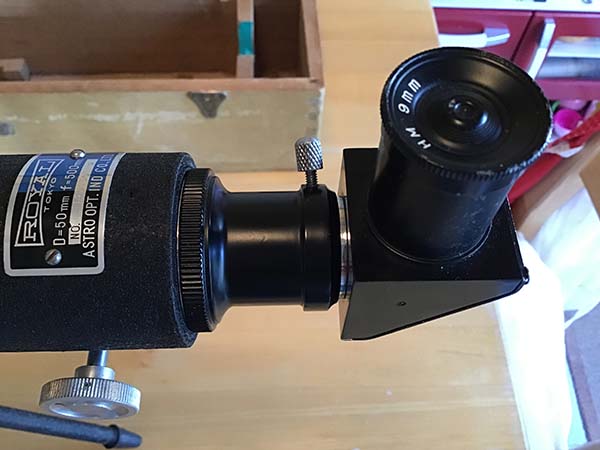 I would like to request your help with the following:
- What is the correct positioning of the prism in the diagonal?
- I'm thinking of cleaning the prism with a Zeiss lens cleaning liquid, perhaps soaking and then rinsing with distilled water?
- What is the best method for general cleaning of the scope? I've read Never Dull but the canister warns to not use on painted surfaces.
- Best method of tightening the focuser slack.
- I will research the flocking forum to line the OTA interior.
- Does anyone have a diagram or knows how the kit lays out in the box?
Thank you in advance for any information you can provide. Hope this posting is helpful to others.
Clear skies in the new year!