Good morning all,
I hold monthly skywatch sessions for elementary school kids at the school grounds every month, always on Fridays following New Moon. We get 50 to 150 kids each time - tough to handle but when the group is larger I bring out additional telescopes and it works out.
NOW, I have been invited by the school to address 4th graders on Moon and Lunar Eclipse. Naturally I have accepted the invite but would like to know from experienced members tips on the following:
1. What can make the kids stay interested (long term)?
2. Any specific facts on Moon or Eclipses?
3. I want to limit the session to 30 minutes since longer session may make kids lose interest.
4. I have a nice demo unit with earth at the center inside a translucent sphere. See attached photo. The sphere has stars and the milky-way marked on it. There is a tiny little yellow ball (moon?) that can be rotated around earth showing how we get to see only one face of the moon. I have no idea who made this unit or what it is called. Any tips on how to use it?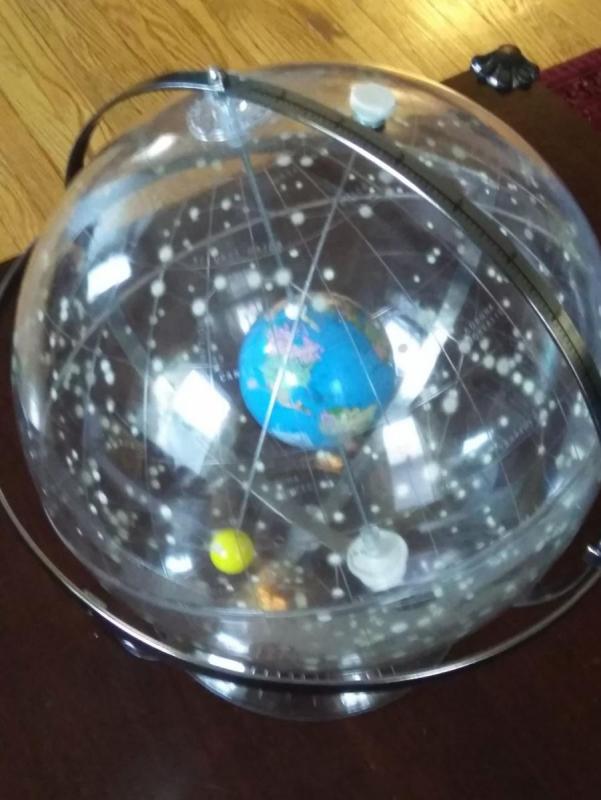 All tips are always welcome. It is all for a good cause.
Thank you
Prasad
Eastern PA, near Philly