The Yutu2 Rover (believed to have travelled up to 178.9 metres so far) woke up today on 28 April at 5.45 UTC (Lander expected to wake up later round 23.00 UTC) for its fifth lunar day.
Images below may have been taken during the fourth lunar day excursion: the first track image is likely a view looking towards the southeast (the Lander would be way to the left); the second image may be hard to pinpoint exactly the area under scrutiny.
John Moore
click for larger views (Credit: CLEP)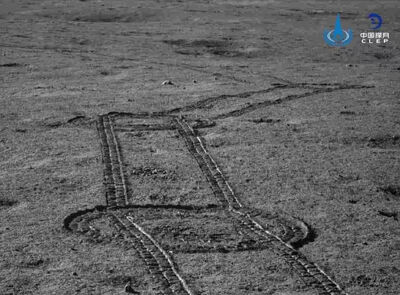 Edited by Jayem, 28 April 2019 - 04:47 PM.