So a buddy of mine and I drove to Kansas City this week to pick up the 5" Jaegmunds scope that I purchased off of Ebay. Thought I would post a few pictures.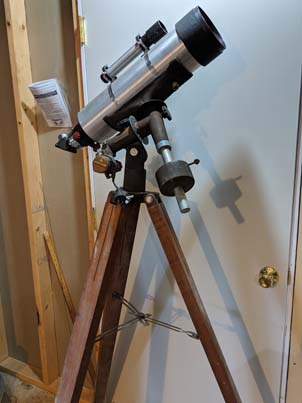 The lens is pretty dirty and might have some fungus issues.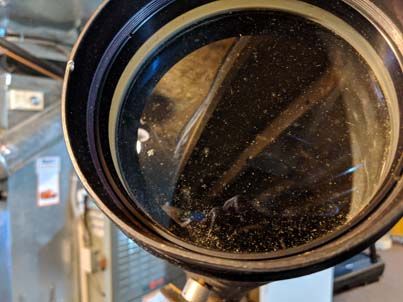 The mount is missing the RA gear/collar, I wonder if that could be replaced. The spacers for the setting circles are missing and/or split. I don't recall seeing Edmund mounts in this brown color although the collar on the Dec. axis is grey. The tripod legs are very heavy as is the entire mount.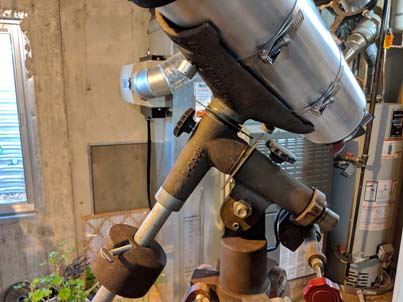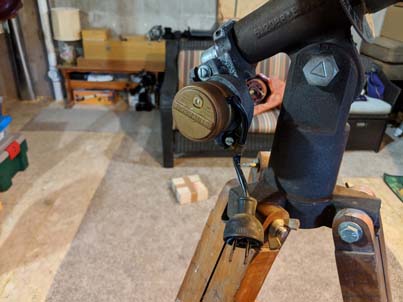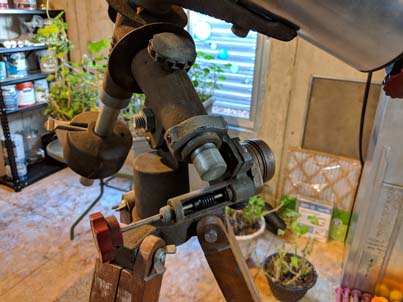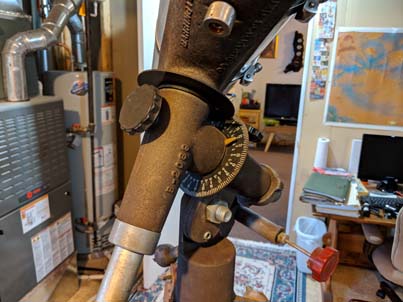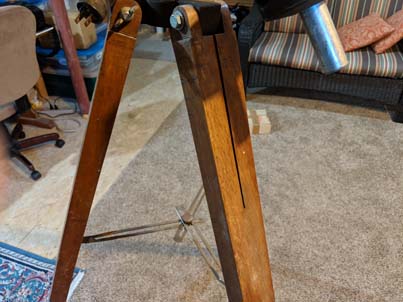 Really big focuser on this scope with a press fit 1.25" adapter.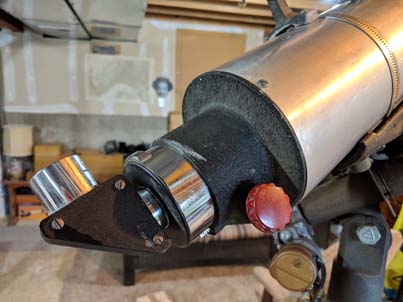 Overall, the OTA is in pretty good shape and the finder crosshairs are still intact.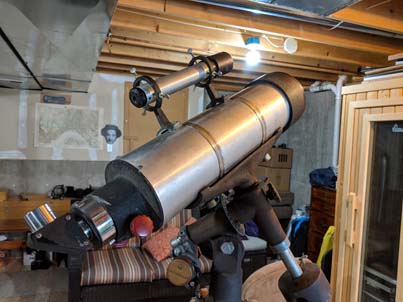 I think with a little clean up this might be an interesting find.
Edited by Peter B, 05 January 2019 - 12:21 PM.