These 12 "that you use are wonderful, for this type of weak and small objects gives an impressive detail.

Does this combination give you some coma aberration at the edges?
yes you can see it on the images, especially when I use a focal reducer.
I want to try a coma corrector, but it's a lot of money for a good one.
For me, coma aberration it's one problem, the two others problems, are light pollution and the amp glow with the high gain.
I always do dark frames, and I often use a UHC-S filter.
On this image, I made three mistakes, I forgot the dark frames, I forgot the UHC-S filter, and I went off to do something else during the stack...when I came back, the result was bad

The same day, with the same conditions,gain, exposure time, but with dark frames and UHC-S filter...the result was much better,...except the plane! . So it's not very difficult to have a good result in EAA, but some details are very important.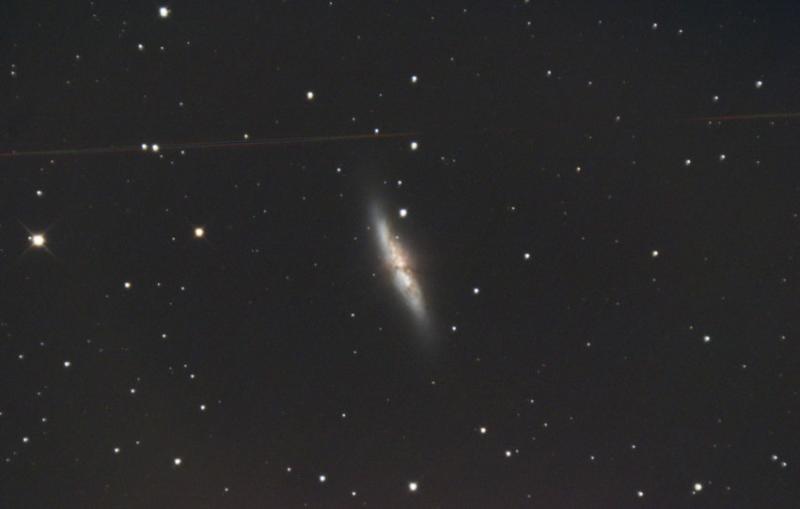 &nbsp