You know the comet C/2018 V1 (Machholz-Fujikawa-Iwamoto), some days after the same Mr. Iwamoto has discovered this other new comet.
The comet C/2018 Y1 will reach perihelion in early February and some days after the comet will pass within 0.3 AU of the earth. Prediction (???) +7.3.
Here my first sketch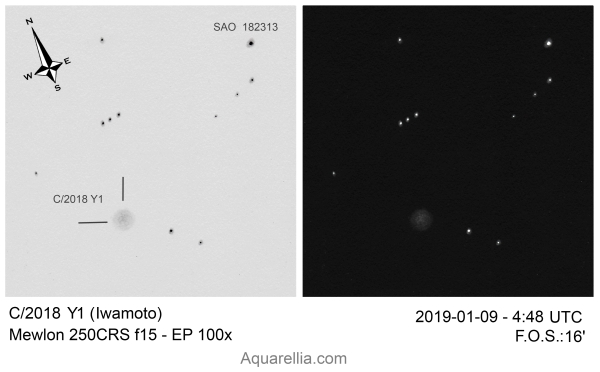 Don't hesitate to post your sketch here!
It was so difficult to retreive all information about a comet, same just here in the sketching forum... Try to retrieve 46P...
So why not to post in a single post all information related to any sketches of this comet?
Clear sky to you all
Michel