Hi everyone,
Clear Christmas Eve in London and despite a 96% moon, I ventured into the garden and managed to get 4 hours of subs of this stunning nebula.
Shot with an ASI1600MM-Pro and Astrodon filters. Processed in PI, using the following colour mix: R = 76%*Ha + 24%*SII, G = OIII, B = 85%*OIII + 15%*Ha.
I also attempted an SHO version of this but struggled with the colour and then way overprocessed it...I like this version better!
Thanks for looking!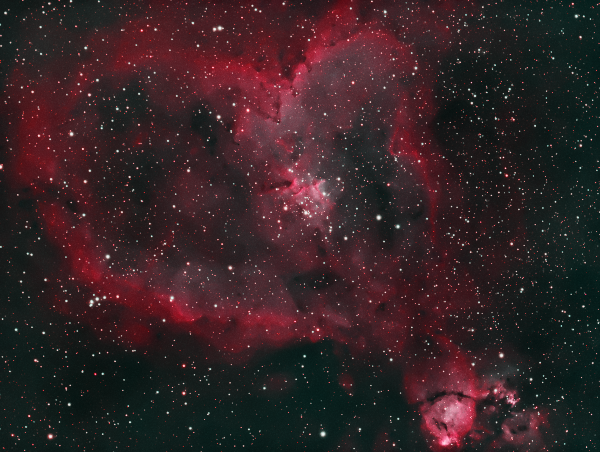 Edited by eshy76, 11 January 2019 - 01:24 PM.