I am testing my new QHY183C
I have noticed a weird behavior with bias/dark frames
I collect the frames in APT with ASCOM QHY driver, settings below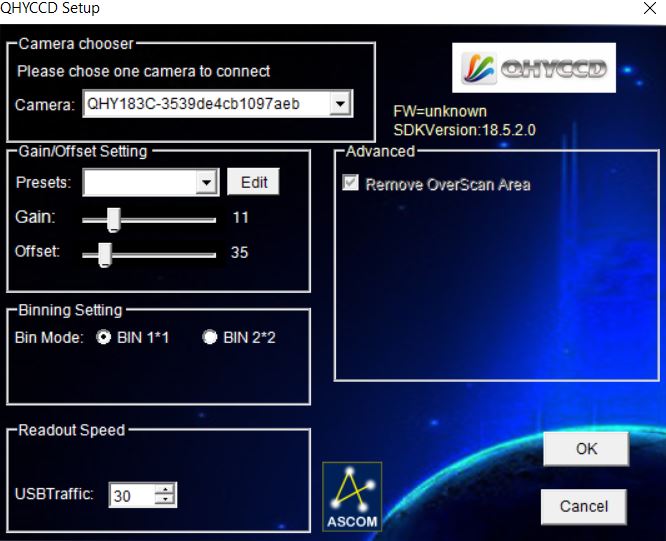 When I analyze my bias/dark frames, sometimes they return a 0 min ADU value, see below.
These three bias are were shot in a sequence with same settings above. Bias 3 shows min ADU=0
The difference I can spot is that Bias 3 histogram is shifted to the left and a tiny line appears in the right part of the hystogram for Bias 3 (circled in red).
I have no idea is this might be the cause and where it comes from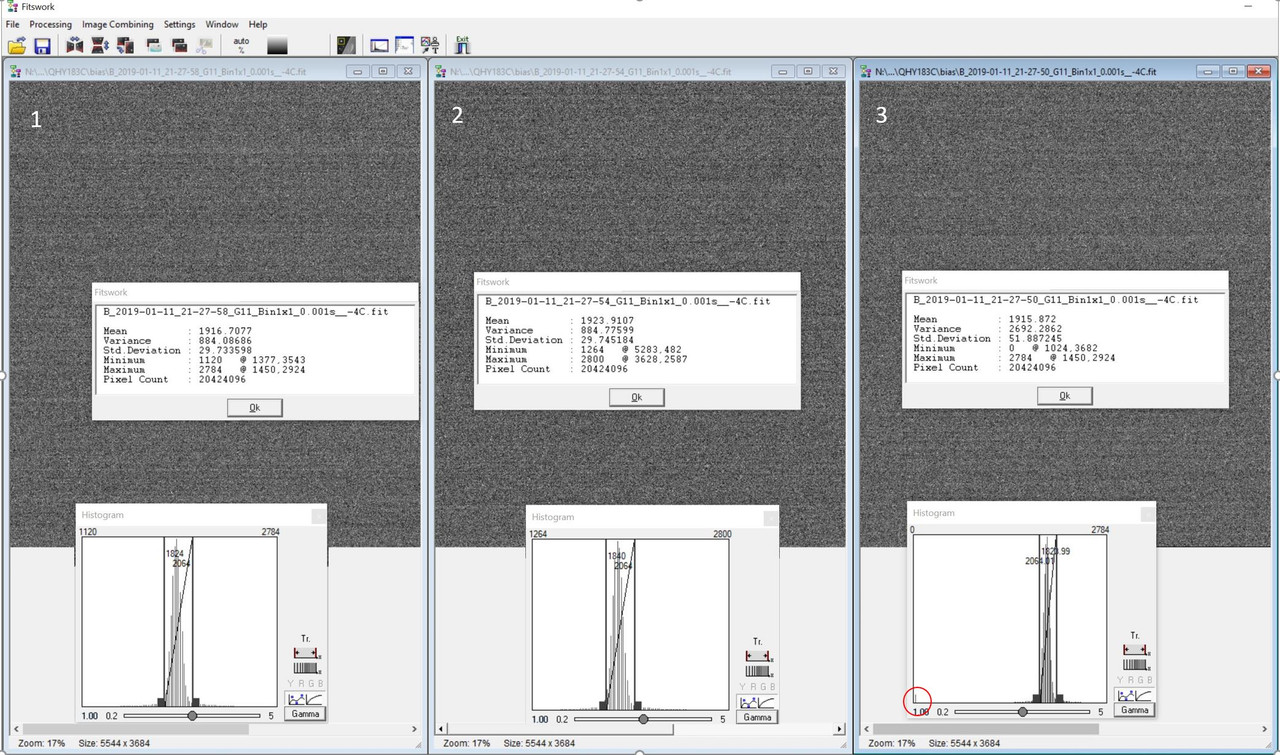 same for the darks: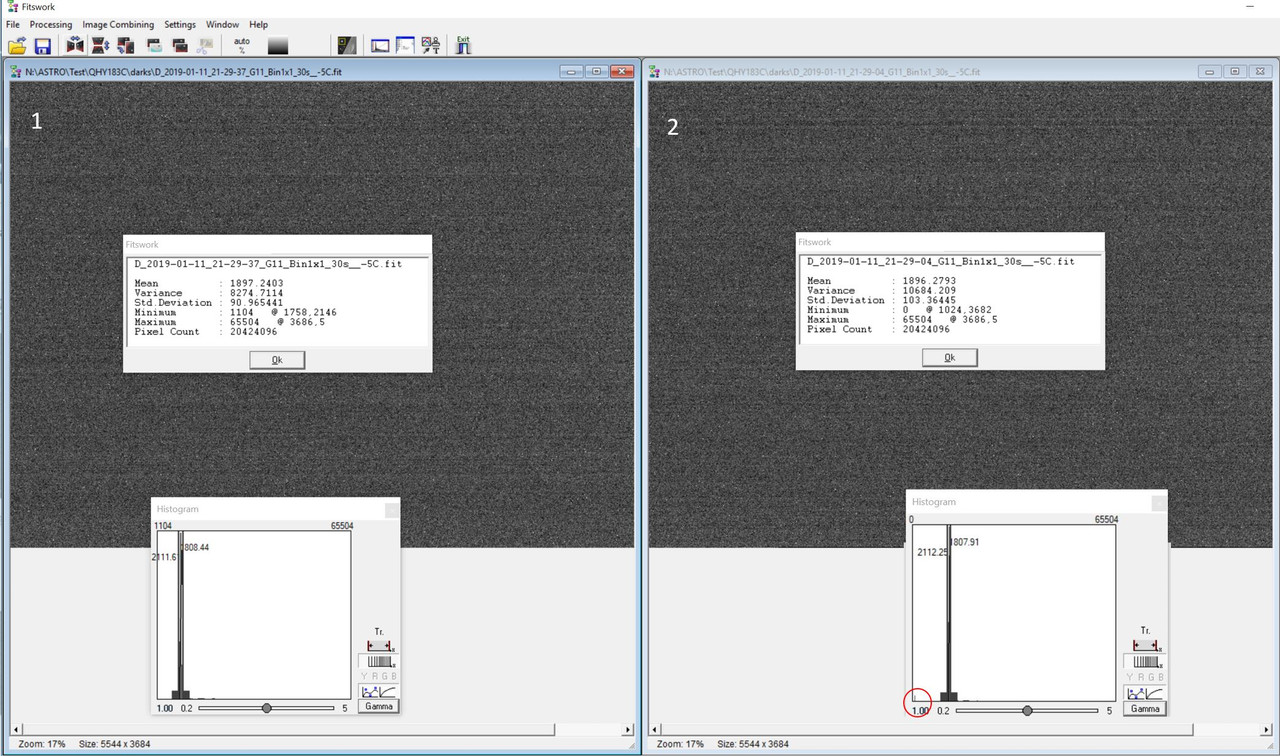 FITS can be downloaded from here:
https://drive.google...sAF0scKhQ9x9iFE
Edited by niccoc1603, 11 January 2019 - 04:37 PM.