I tried sketching Jupiter and Venus this morning. Haven't tried that before at all. Critique is welcome, but please be gentle - my first time.

Used pencil on white paper. Inverted and adjusted in Photoshop.
I do know about a few issue:
Jupiter bands and not parallel
Jupiter edges are not perfectly round.
No glow on Jupiter - I tried to add it in the same way as for Venus, but for some reason I got ugly banding.
EP background is not adjusted for the light - it's only one hour before sunrise so it was much brighter.
Any other issues?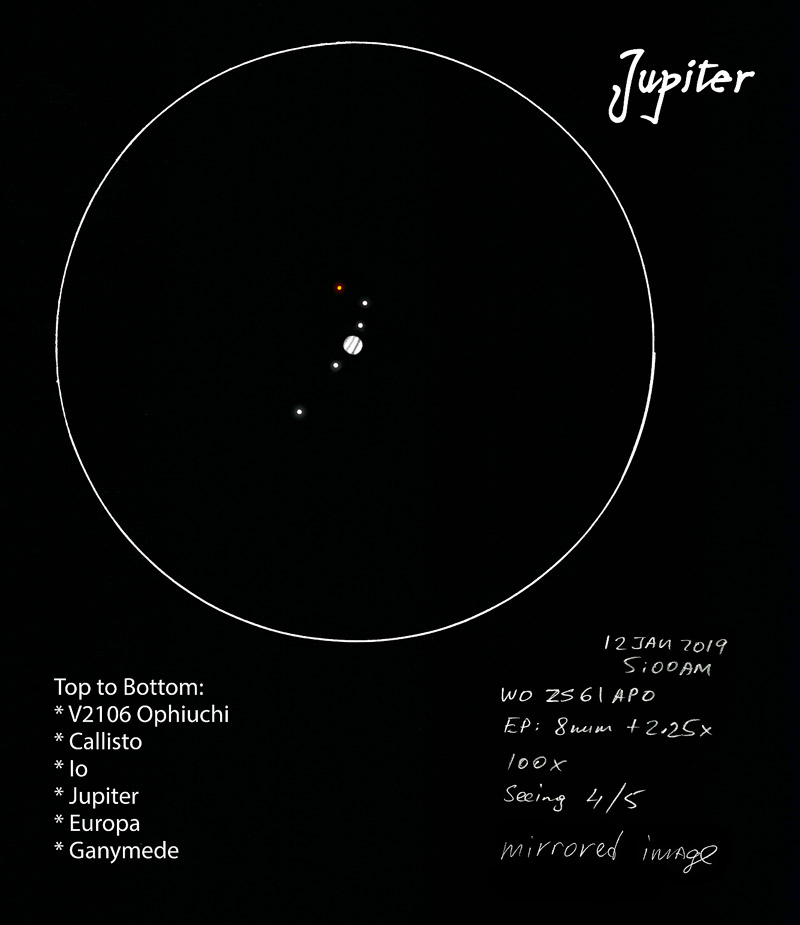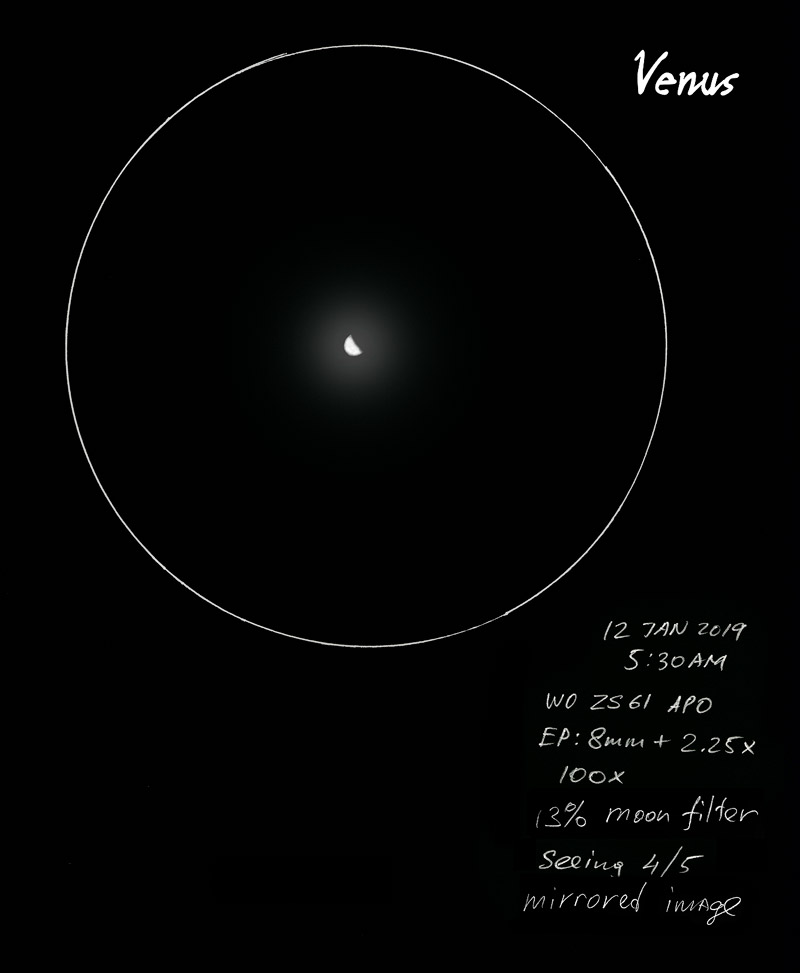 Regards,
Ilya