Happy New Year!
I recently acquired a 10 μm slit for my ALPY and I'd like to share a few experiences.
Here's the slit: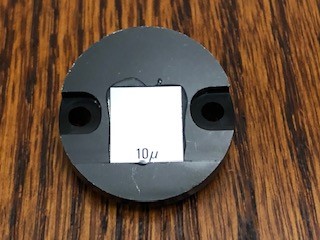 First I compared the ALPY calibration module spectrum with the 23 μm slit (black) to the 10 μm slit (blue). The smaller slit afforded narrower peaks and better resolution. I did have to double my exposure time for the flats. I think that the calibration spectrum and the stellar spectra are about the same exposure time. So I'm getting maybe double the resolution for a little more time.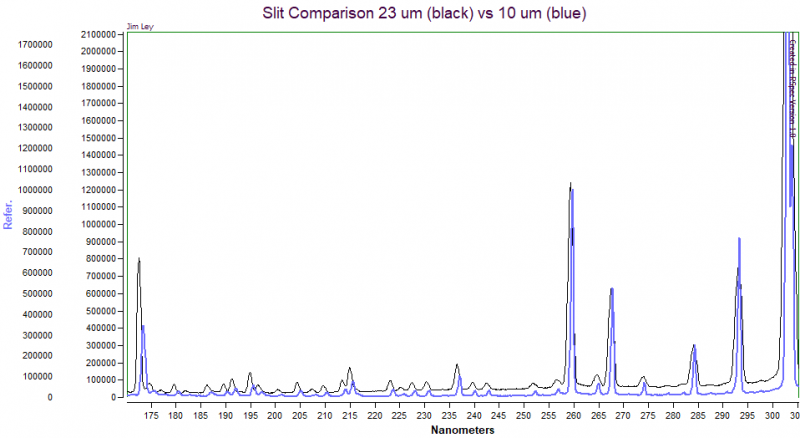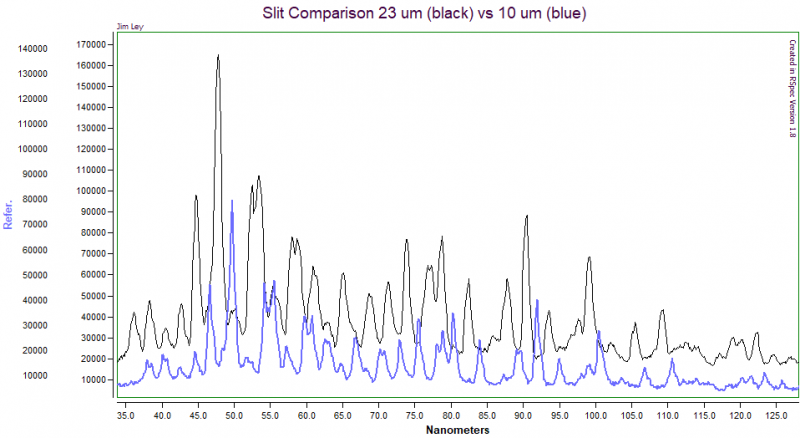 I found that focus was more difficult to achieve with this slit. The ends of the slit seemed less in focus. I think this is normal.
I had hoped that this slit would improved my calibrations with ISIS, but I found this was not the case. Many times I couldn't calibrate the spectra below 1 RMS. So basically, i gave up trying to calibrate and just processed the spectra. I think I have an idea why this is happening.
Mira was looking pretty good. If I had looked very carefully I would have noticed the peaks were getting a little wider in the bluest Balmer lines.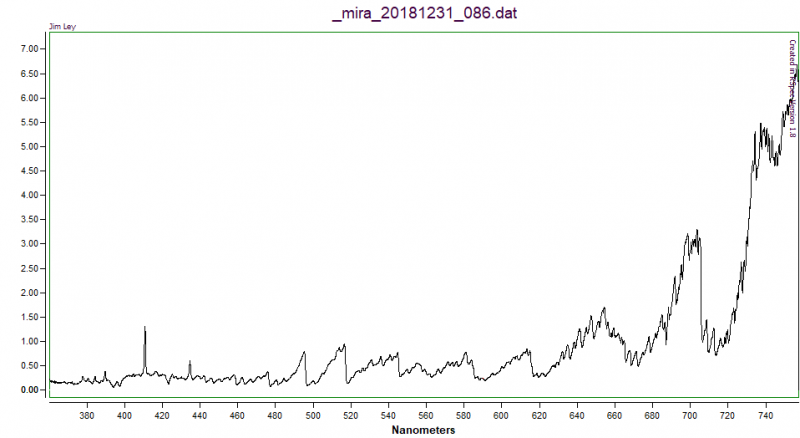 Xi Persei was new to me. I'm not too familiar with O-type stars. Calibration was bad and the blue end wasn't looking good.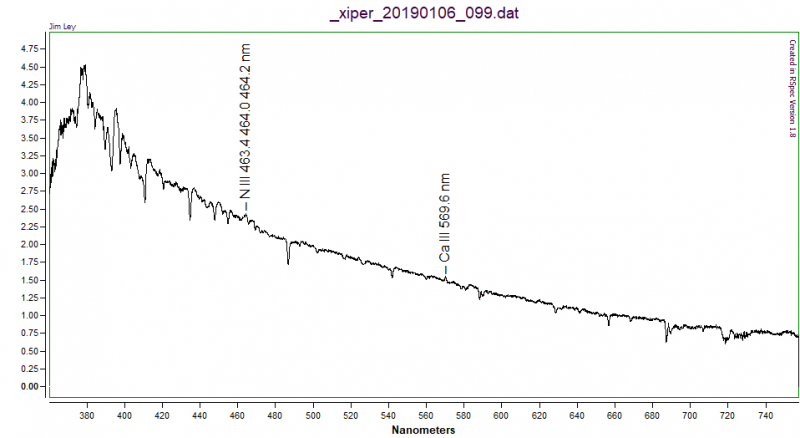 But I was able to see some emission peaks and good resolution for some absorptions.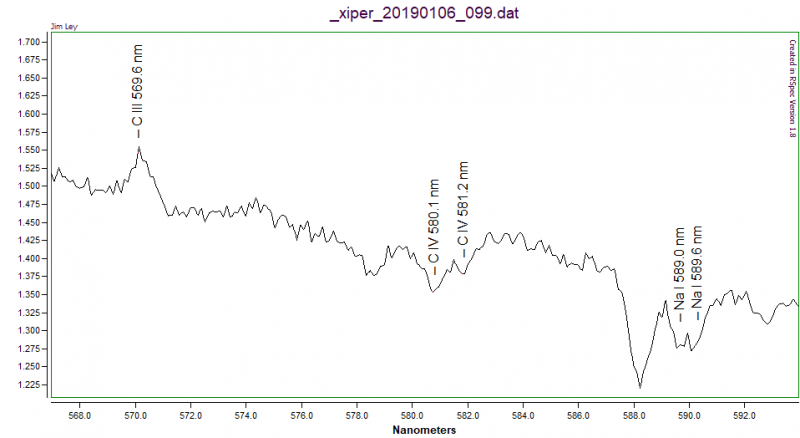 Zeta Tau is a Be star with V/R variability in the H-alpha peak. Myself and others have seen this split with a 23 μm slit but it was more resolved with the 10 μm slit.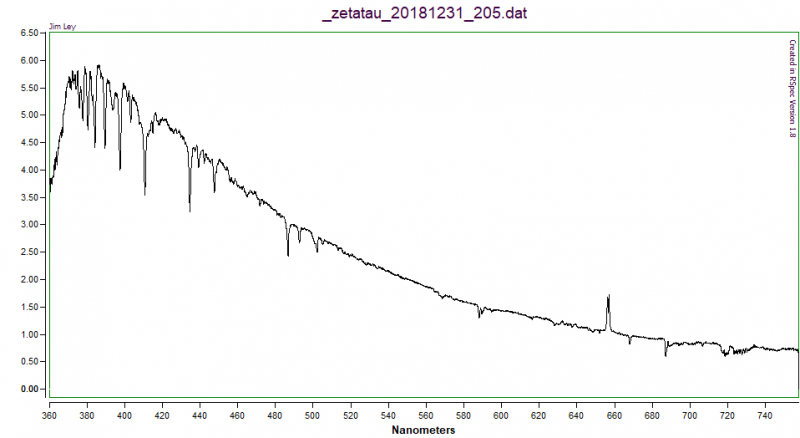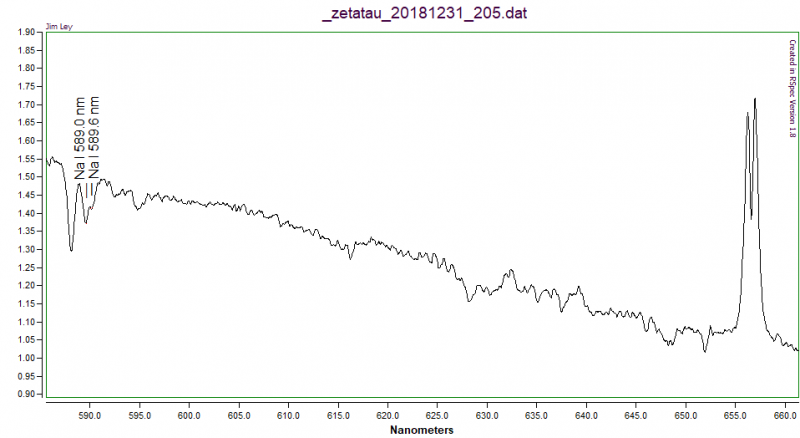 T Tauri is a pre-main sequence star. I had never studied this spectrum before.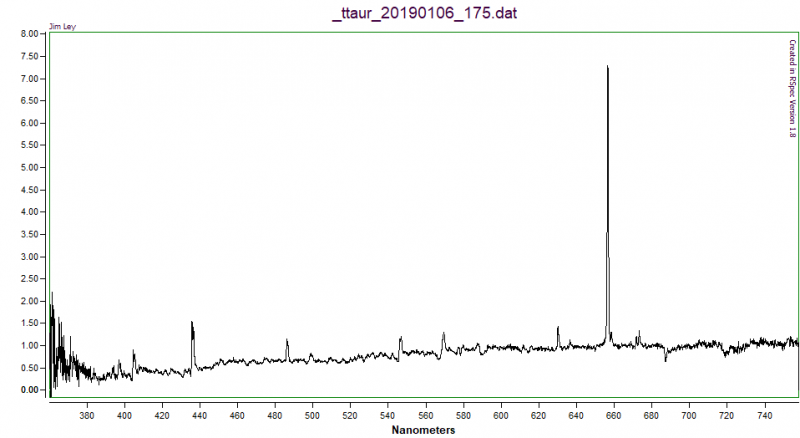 Things looked pretty good in the red end with nice resolution.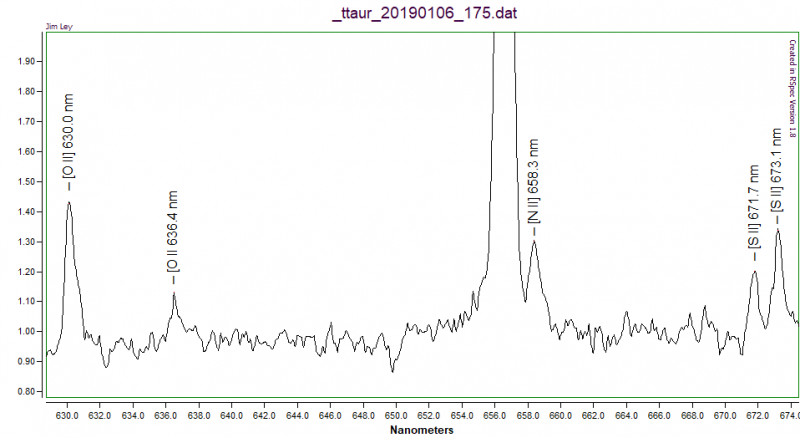 but things started to go pear-shaped (literally) in the blue end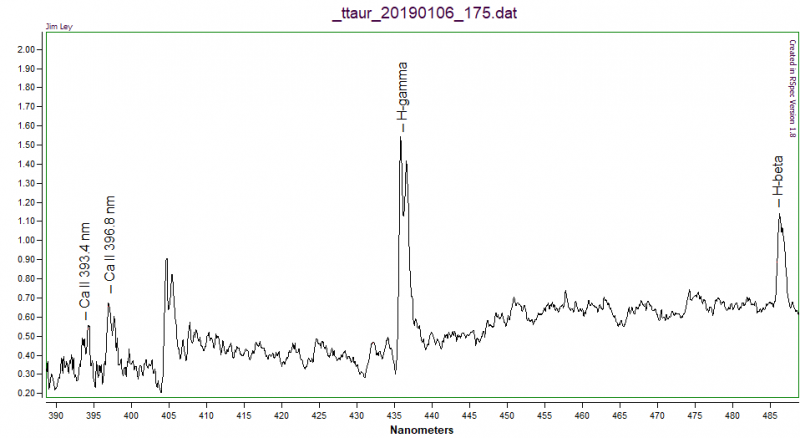 The calcium lines and the Balmer lines shouldn't be doubled like that. At first I couldn't understand how an optical aberration could produce single peaks in the red end but double peaks in the blue end. Then I read that coma is wavelength dependent. So basically, I think that I wasn't in the "coma free" part of my field of view and the effects became more obvious toward shorter wavelengths. This is partly why I had a harder time focusing and why my calibration was worse.
I'm going to try to collimate my telescope more carefully. Perhaps I'll even make an artificial star with a mercury UV lamp to do my star test in UV. I'll also take more care that my star is on the slit in the "coma free" zone.
Thanks for reading. Any suggestions are welcome.
Edited by Organic Astrochemist, 13 January 2019 - 11:21 AM.