Last spring I acquired, via Cloudy Nights classified, a classic Zeiss Coudé telescope with a 150mm f/15 objective for a princely sum.
The telescope is interesting in that the converging beam is folded with two flats to a fixed focus at the south end of the polar axis. What is not obvious in the image below is that the telescope is huge. The polar axis is almost twice the diameter of the objective!
I had no real reason to acquire the instrument, it seemed like an interesting telescope to play with. I conned my wife Debra into letting me buy it by suggesting that it would be her solar telescope. :-)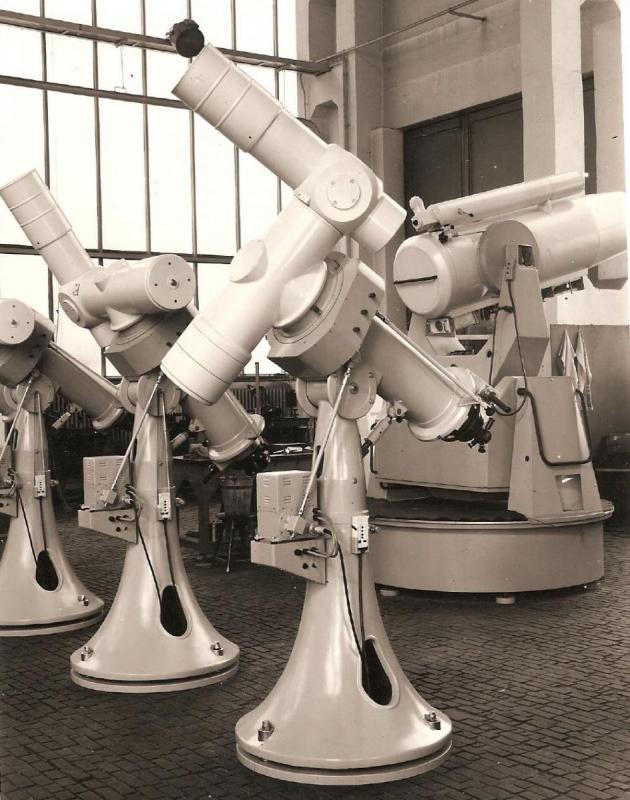 The telescope has an interesting history, it was purchased by the MacMilan planetarium in Vancouver, Canada in the early '80's I believe. I spoke with Ken Hewitt-White, noted Canadian astronomy writer, who was on staff at the time. He and the other younger staff were not happy with the very expensive purchase, they wanted a bigger reflector that could better punch through the light pollution.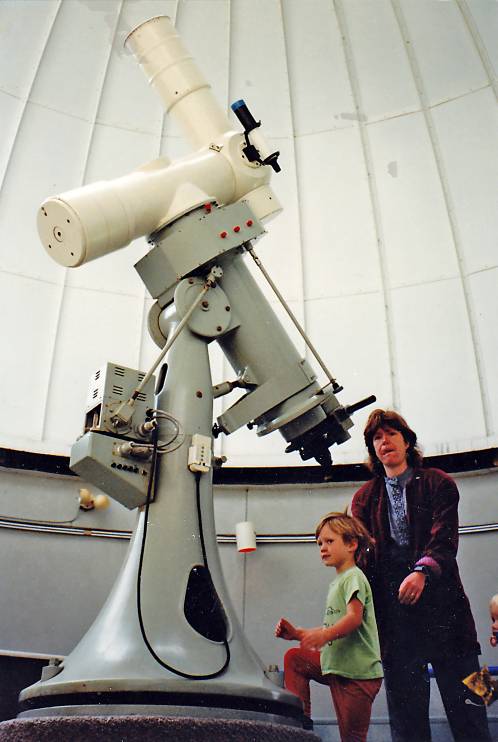 The telescope left the Vancouver planetarium in 1990 and wound up in East Point Solar Observatory in the Boston area in 1995.
I am not sure when the telescope was fabricated, but almost all the parts have the numeral "10" stamped on them. The telescope is quite weathered. A close look at the above image reveals that the bolts were rusty. At some point extra layers of paint were applied to spruce it up. Examining the instrument I realized that it would be best to do a complete refurb. What I didn't know yet is that the instruments RA bearings had potentially fatal damage.