Pictured here is the worm housing assembly. The spur gear system on the left is for manual slow motion input while the clutched 40 tooth gear on the right is part of the RA drive train.
The assembly process is painless given the parts are pinned for alignment. The small set screws on either side of the assembly act as thrust bearings and align the 40 tooth gear on its worm. The alignment is a bit tricky having to snug and back off on the screws and lock nuts while rotating the small worn shaft in both directions trying to avoid any excessive friction or binding.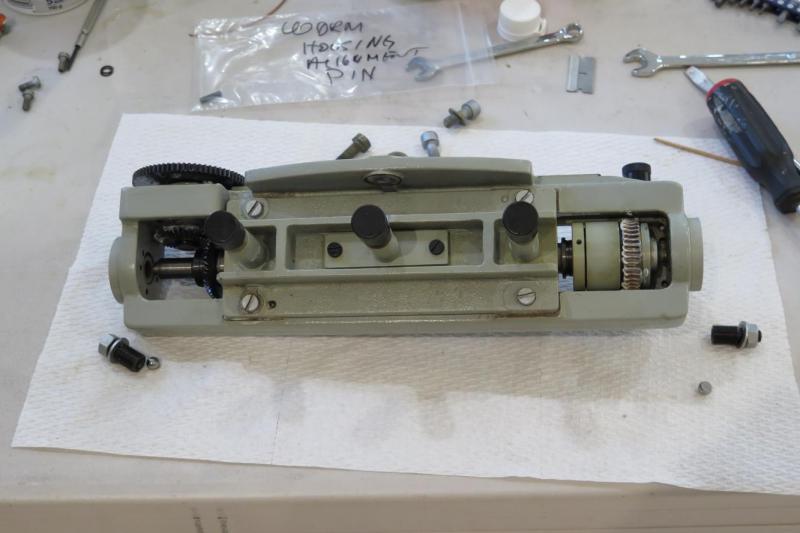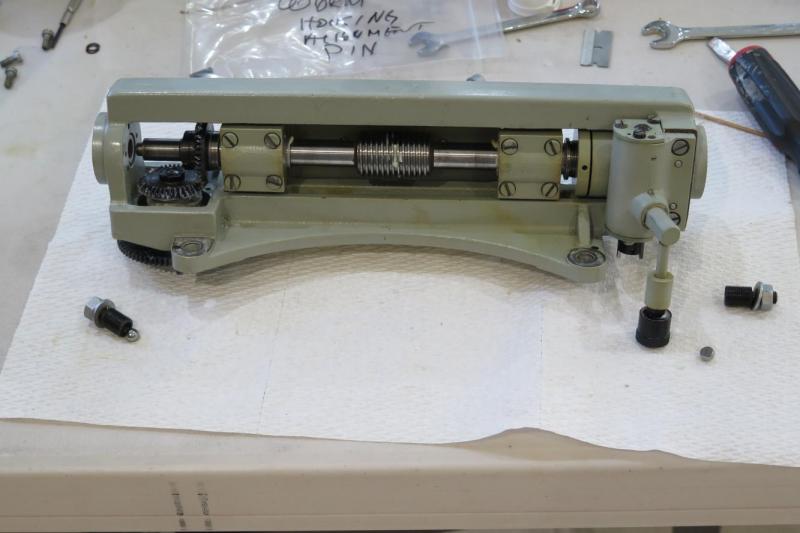 The thrust bearing is actually a steel ball ground flat with the flat face in contact with the end of the large worm shaft. A bit of grease holds the half ball in place while threading the screw in place.