A few weeks ago I posted a basic generic attempt at Andromeda. After learning more with DSLR Astrophotography I took my first real attempt
at capturing all of the beauty.
Andromeda -
300 images stacked.
10 second exposures
Canon 75-300mm Lens (set to 300mm).
F5.6
ISO-1600
Canon T6-Rebel 1300D.
Bortle Class 4.
75% Moon intensity roughly.
(NO TELESCOPE). Just my camera and a 300mm lens.
Deepsky Stacker and Lightroom were used to process and such.
This is my first real attempt at capturing Andromeda. Will hopefully have a much better one Sunday night as it should be clear.
Over all, this is only around 48 minutes of exposures.
came out better than I expected.
(NOTE: used my tripod and mount for my Celestron Astromaster 114eq and a cheap 35 dollar Motor)... Didn't use the telescope though, just mounted my camera via a piece of wood and a proper threaded bolt to put my camera on it).
(NOTE -2: Due to having to shrink the image and adjusting jpg compression - there is slightly more noise on it).
(EDIT): I did 20 darks and 20 bias.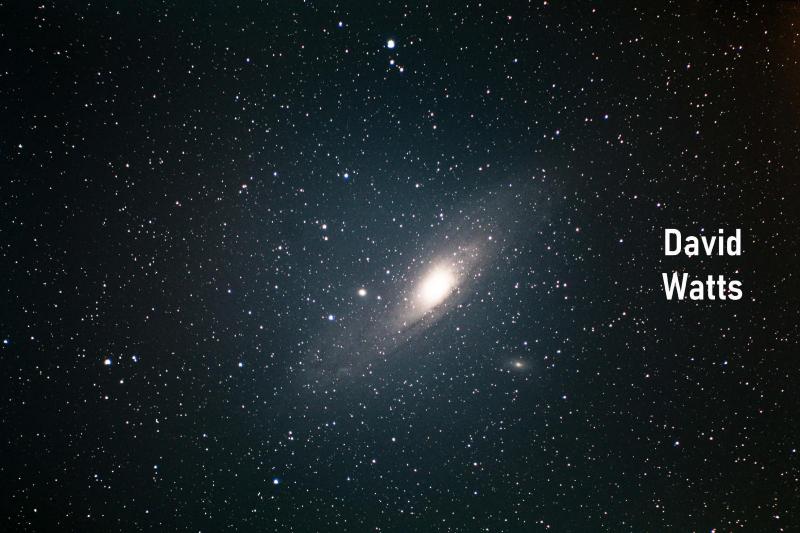 Edited by F22Tech, 19 January 2019 - 05:19 AM.