Pre-dawn shenanigans with a mug of hot coffee, a thermally stable CPC-1100, a hairdryer and 2 very-awake dogs; under the ever-brightening sky and with the sound of blackbirds, so began my first foray into astronomizing for 2019.
I was delighted to see that Jupiter is back again, it has seemed like ages. Venus was ridiculously bright, so bright that a gain of 79 was sufficient. I was anticipating Jupiter images as poor as Joe Ferret's first 2019 Jupe, but I surpassed that easily. T'would have been nice to equal Darryl's "rank" Jupe, I should be so lucky.
Jupiter was at a jaw-dropping 10 degrees according to Winjupos and Venus wasn't much better at 15 degrees. Fine focus was achieved thanks to the Jovian moons and my Moonlite focuser. I didn't check collimation, I will next time. My suspicion is that unless collimation was way out, it wouldn't make a huge difference given the seeing and the planets' elevations. Here are Jupiter at f/18 and Jupiter at f/10.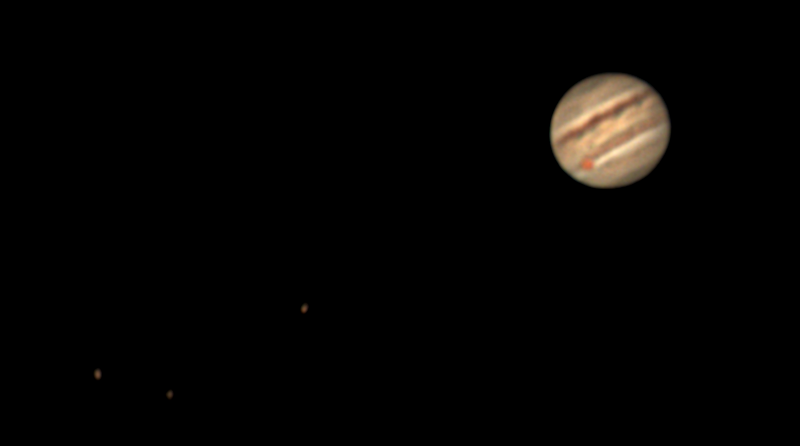 I'll post Venus in a follow-up comment.
Happy New Year!