Here is an image I took last week of the First Quarter Moon using my 114mm (4.5 inch) reflector and ASI183mm and a green filter. Click for full size.
I wish I could say I was getting ready for the lunar eclipse, but it looks doubtful with the weather forecast. Even though it has been sunny all day yesterday and partially sunny today (and will be sunny again tomorrow) there is a strange forecast for rain tonight, a very isolated set of showers that is looking to ruin the eclipse.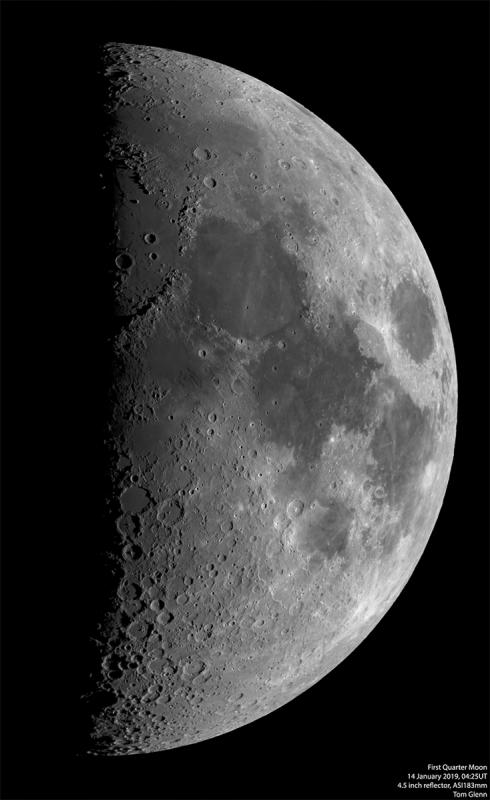 Edited by Tom Glenn, 20 January 2019 - 06:34 PM.