This Soligor came up in the threads a few months ago, but I was out of town so unaware of it. I later came upon it's Craigslist ad after the seller posted it in the CL/Ebay Ad Thread (which is a no-no). That said, I would have seen it since I always check my local area's listings.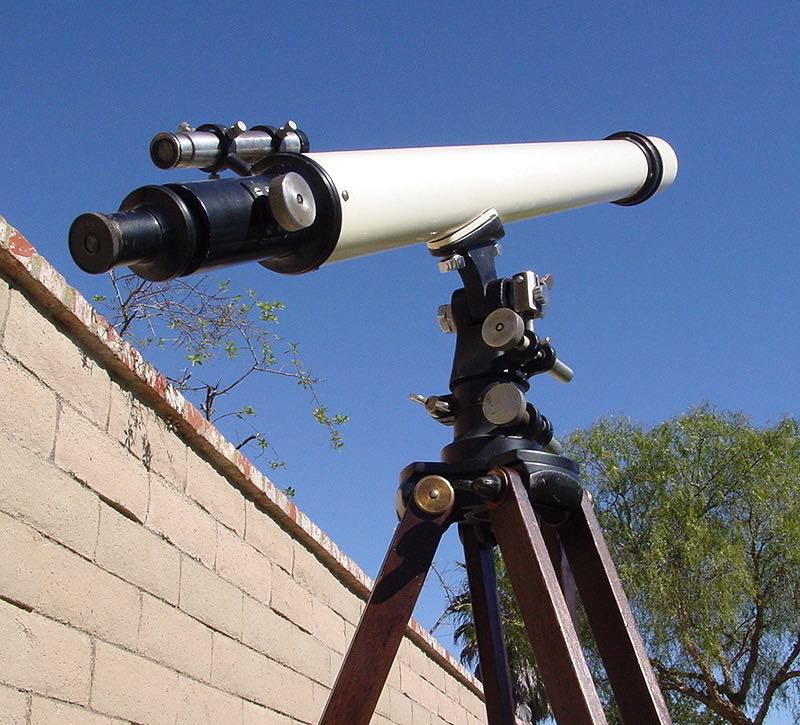 The problem was, the ad had no photos, instead it had passive links (cut and paste), to two Youtube videos. I was intrigued by the videos and viewed them several times. The telescope was interesting, but it's condition and mount looked a little questionable since the video kind of skimmed by some of it's features. The price was good but it looked like it would be a project and I was really trying to reframe from another purchase, or especially a project. I also told myself, you already have a Unitron 114!
It was raining hard all week, so it was not a good time to inspect a telescope. Each day I kept noticing the ad was up and every so often I'd re-view the videos. On Friday I figured if he still had it, it couldn't hurt to go and take a look on Saturday (no rain).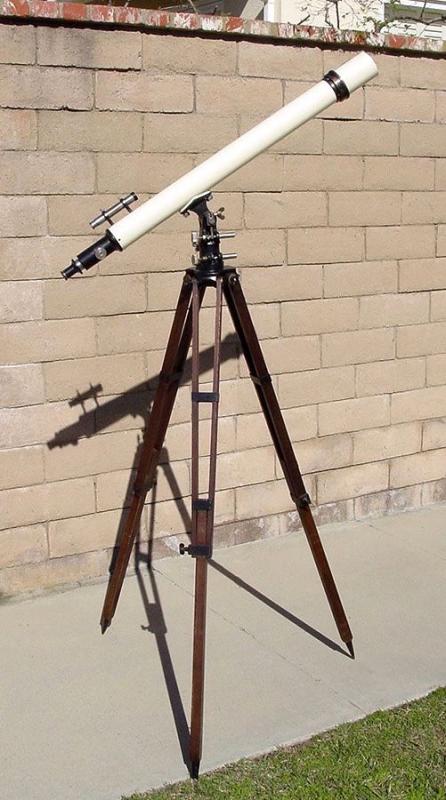 At first glance you might think it's an early '50s Unitron 114, but there are several differences.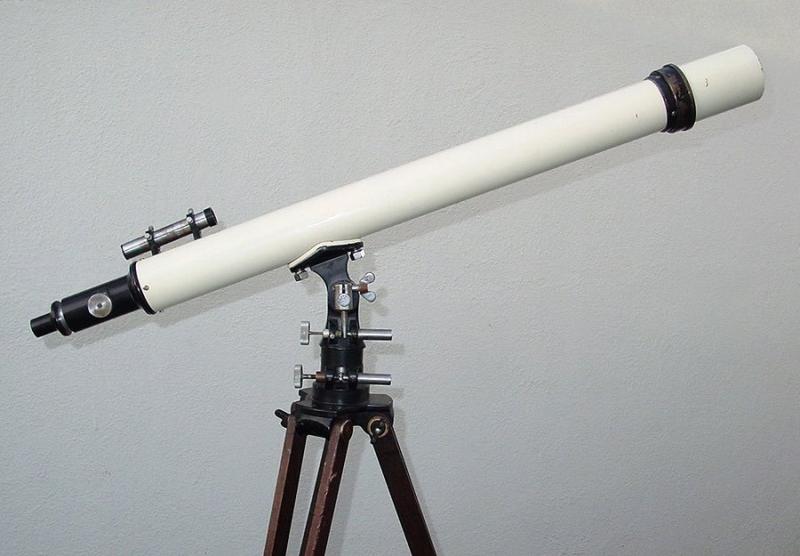 Upon inspection, it revealed several problems that were only partly noticeable in the videos, and some that were not. I told the seller I didn't know what I'd find or how much trouble it would be to fix some of it's issues, so I made an offer based on that, and he accepted.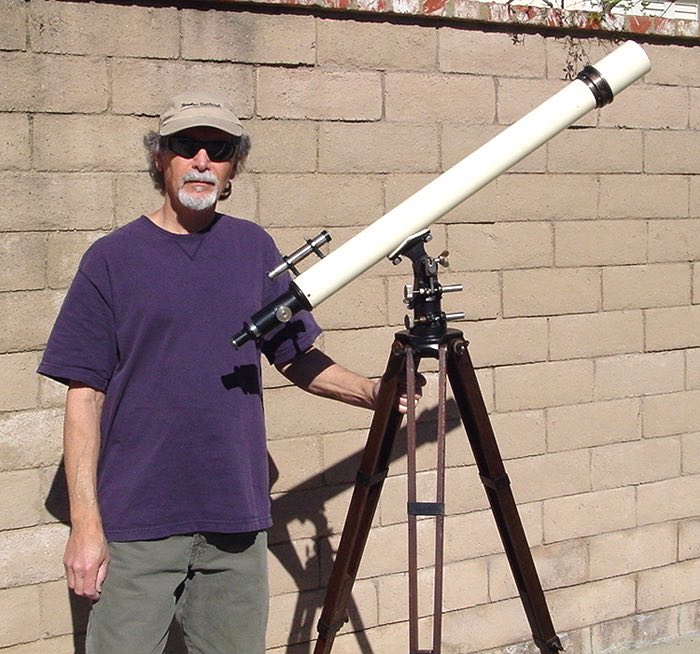 I have to say, I never thought I'd find an early Unitron or a scope like this, plus so nearby.
I'll be posting more to cover some of it's unique features, and also to uncover some of it's issues.
Research showed there was another slightly older one (by 14 digits), posted in 2009. Strangely, Nobody ever commented on it?
Here's the link:
https://astromart.co...ount-6321/print
That same scope was also on Astromart in 2011:
https://astromart.co...ount-6321/print
Edited by Kasmos, 31 January 2019 - 02:55 AM.