There are already some good images of this gravitationally lensed multiple quasar on CN, but here's mine! I think it might be marginally the sharpest Ive found so far.
This is 1857x2second with a Baader 610 longpass filter, drizzled. This represents approx the best 50% of subs.
3x enlargement inset at lower left.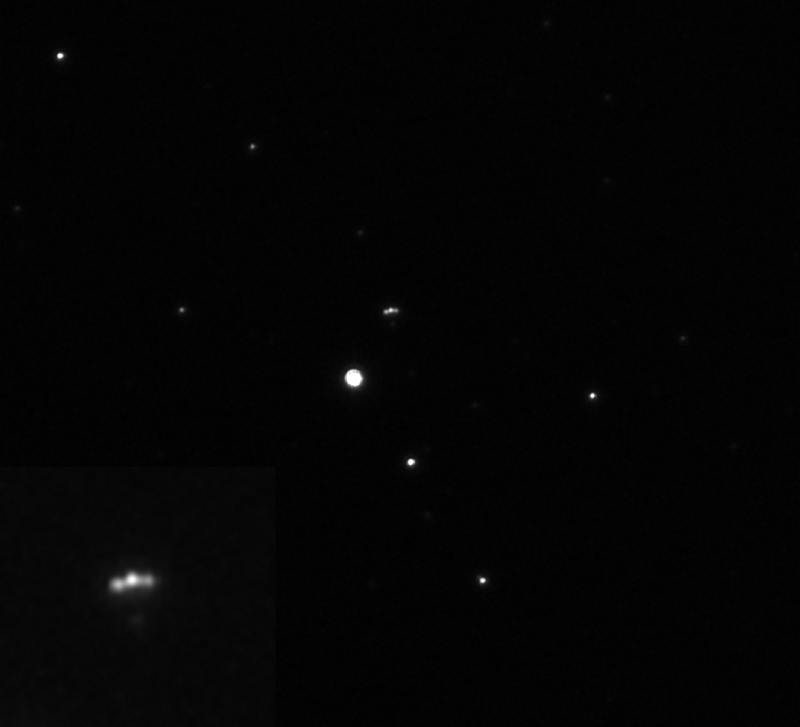 The components are a little over 1" apart from each other, so nice to resolve them and see all four images; I used iterative gaussian sharpening in FITSWORK for this.
This is at a redshift of 2.377, so light travel time of ~11 Billion years.
12" f5 Newtonian with 0.73x ASA reducer and ASI1600MM, ROI'ed to 1600x1200.
It wasnt even a great night seeing-wise, so better might be possible!
Edited by happylimpet, 31 January 2019 - 11:13 AM.