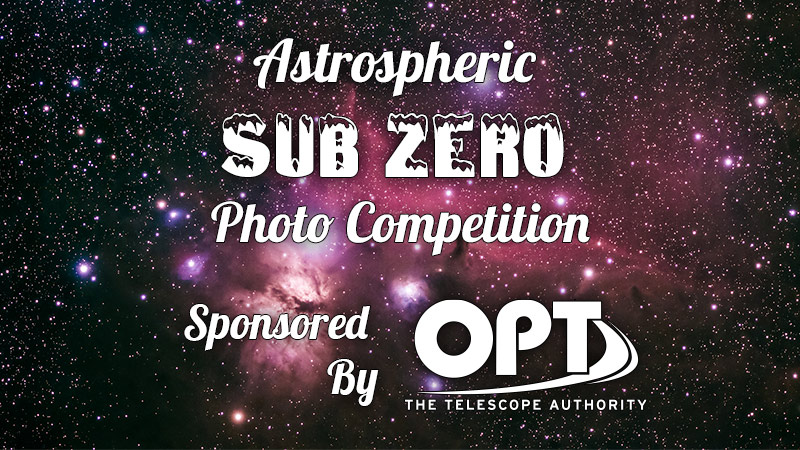 Check out the competition!

Don't forget to grab the free app too!
Website | Android App | iOS App
Hello fellow astronomers,
I'm excited to announce something a bit different for an astronomy weather service - A photo competition!
Since creating Astrospheric a few years ago, thousands of astronomers and astrophotographers have begun using the service to plan their nights. Now, I'm hoping to give folks a place to show off their amazing astrophotography and win some prizes at the same time!
Special thanks to OPT, who have graciously donated the grand prize, a Stellermate Wifi Control system for your astrophotography rig. On top of that, there are several years of Astrospheric subscription up for grabs as well.
The theme for the inaugural competition is "Sub Zero Winter" and there are already some really fantastic submissions. When the long winter nights in North America aren't filled with clouds and precipitation, they give us a great chance to peer through a crisp cold atmosphere towards the universe above. Only the most dedicated astrophotographers brave the winter cold to setup their rigs and photograph the night sky. Given the time of year, it feels right to focus on the photos that can only be taken in the cold.
To learn more about the competition and to submit your own photo, head over to the competition page. Submissions will be taken until March 4th.
Clear Skies and good luck!
-Daniel
Edited by moab360, 11 February 2019 - 04:57 PM.