At the time I set out to get my first EQ-1 equatorial mount, and the smallest of the EQ series; small indeed...
https://images-na.ss...7AL._SX466_.jpg
...I wanted the best one I could find, among the Chinese clones, so after several days of searching online I settled upon an "AstroMaster Deluxe" CG-2(EQ-1), and that came within a kit...
The telescope that came with it was of little or no consequence at the time of purchase, although it has turned out to be worthwhile in its own right.
But this time around, I was after a telescope only(and a certain, special eyepiece), and the "Bird Jones" within the Celestron "PowerSeeker" 127EQ kit. It came with a CG-2(EQ-1) as well, but its inclusion was also of little to no consequence, or so I had thought...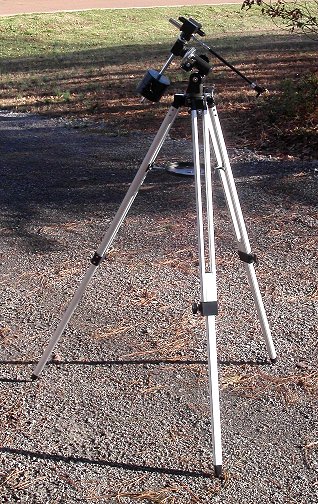 Now, that is the basic CG-2, and indeed it is, but it came with this massive counterweight, and to balance the 127mm f/8 "Bird Jones"...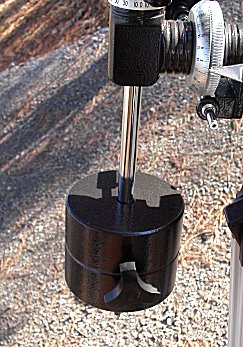 When moving the mount, either remove the counterweight or carry the mount partially by the counterweight, and when relocating it; lest the mount-head cracks in two, or in three or more pieces.
That wouldn't be hard to "accomplish".