I have the earliest Losmandy compatible Berlebach Planet tripod -- I know because I shipped my G11 to them so they could make measurements. That was some years ago. Anyhow, the old design of the Planet, of which I think quite a few were made, had a spreader problem. There was no spreader. The tray was the spreader. In theory it was a good idea. In practice it was frustrating. Here are a couple of pics.
Overview shot first. You can see it looks nice, looks secure, and when it all meshed right, it was great.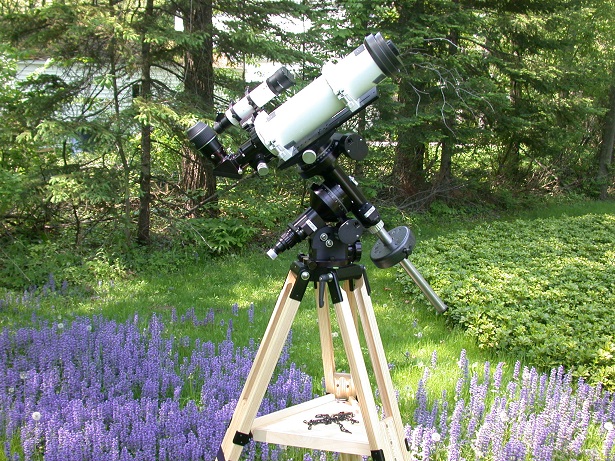 But all was not well. The pressure fit bracket and their support bars often did not match up. You were supposed to bang the tray on. But often the metal bar would pop out when you did that. Furthermore, if you leveled the mount after the tray was in, it often popped out due to changing the angle. If you leveled the mount before you put the tray in, you might find the leveling adjustments made it impossible to have all three points of the tray gripping the support bars because the ideal angle for level was not an angle that made it possible to put the tray in.
Here's a close up: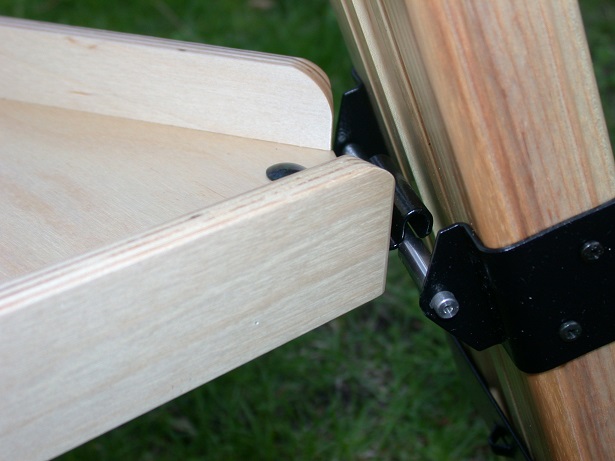 Edited by gnowellsct, 13 February 2019 - 11:10 PM.