I'd proceed with caution on the video heads with side torque. Photo heads are designed for pitch, roll, and yaw movement. Video heads really aren't designed for heavy torques on the roll axis - most video cameras have their centers of mass near the centerline. When I really loosen the yaw friction (az axis) on the 501HDV, there is already noticable movement in the roll axis. That is where I feel it would weaken the fastest under side torque. You can, of course, double L and use counterweight on the other L to help guesstimate balance at the cost of total weight. There is no real way of knowing beforehand what they can handle because that use is very far off spec and you can't unlock in that direction to test balance. Knowing when you went too far though ... ?!
I think Video heads are probably sloppier than the three axis tilt-pan 3047. I have been using the Bogen 3040 (3046 with a 3047 head) for over 20 years "side saddle." I can configure it so the mount is balanced front to back as well as top to bottom. The friction and play is adjustable. About the largest scope I ever used this was a 4 inch F/6 achromat, it works very well with an 80mm F/6 or F/7 ED/apo. I go 300x with the 80mm F/7.
One advantage is that it's box stock, no mods needed. The quick change plate stays on the scope and fits right in the case. One nice feature of the 3040 mount is the doubled upper supports, it makes the mount torsionally stiff and provides a handy eyepiece storage racks.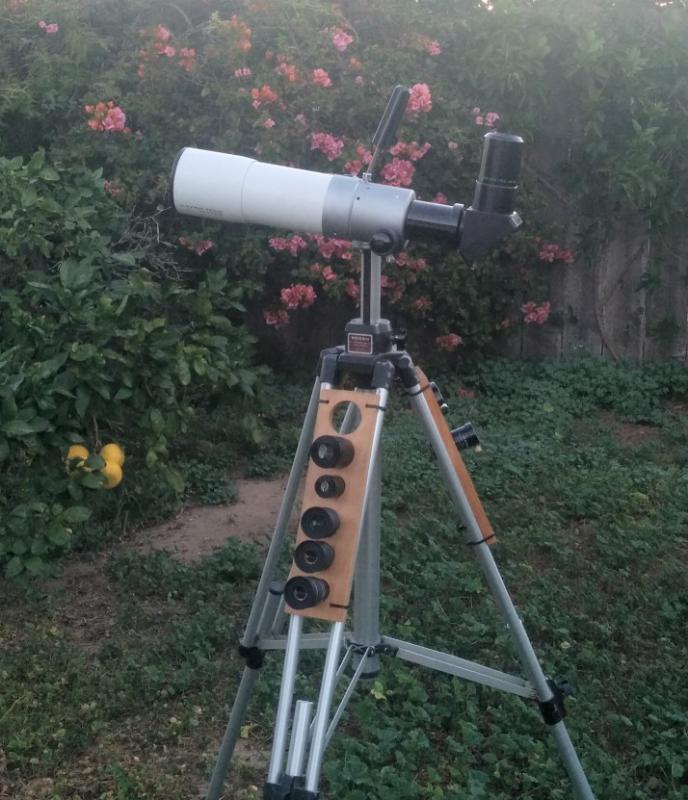 Jon