Arp 327 (Hickson 34) can be found in Arp's 'Chains of Galaxies' class. This group (from north to south) consists of:

NGC 1875 (PGC 17171, HCG 34a, VV 169a and others) – the large E galaxy at the center

PGC 17173 (HCG 34d, VV 169d and others)

PGC 171175 (HCG 34c, VV 169b and others)

PGC 171176 (HCG 34b, VV 169c and others)

These galaxies appear to be located approximately 410 million light-years away in Orion.

Luminance – 24x600s – 240 minutes – binned 1x1
RGB – 8x300s – 40 minutes each – binned 2x2

360 minutes total exposure – 6 hours

Imaged November 9th, 10th and 11th, 2018 from Dark Sky New Mexico at Rancho Hidalgo (Animas, New Mexico) with a SBIG STF-8300M on an Astro-Tech AT12RCT at f/8 2432mm.

LRGB - https://www.flickr.c...2330333/sizes/l
See the link above because the attached image has been down-sampled.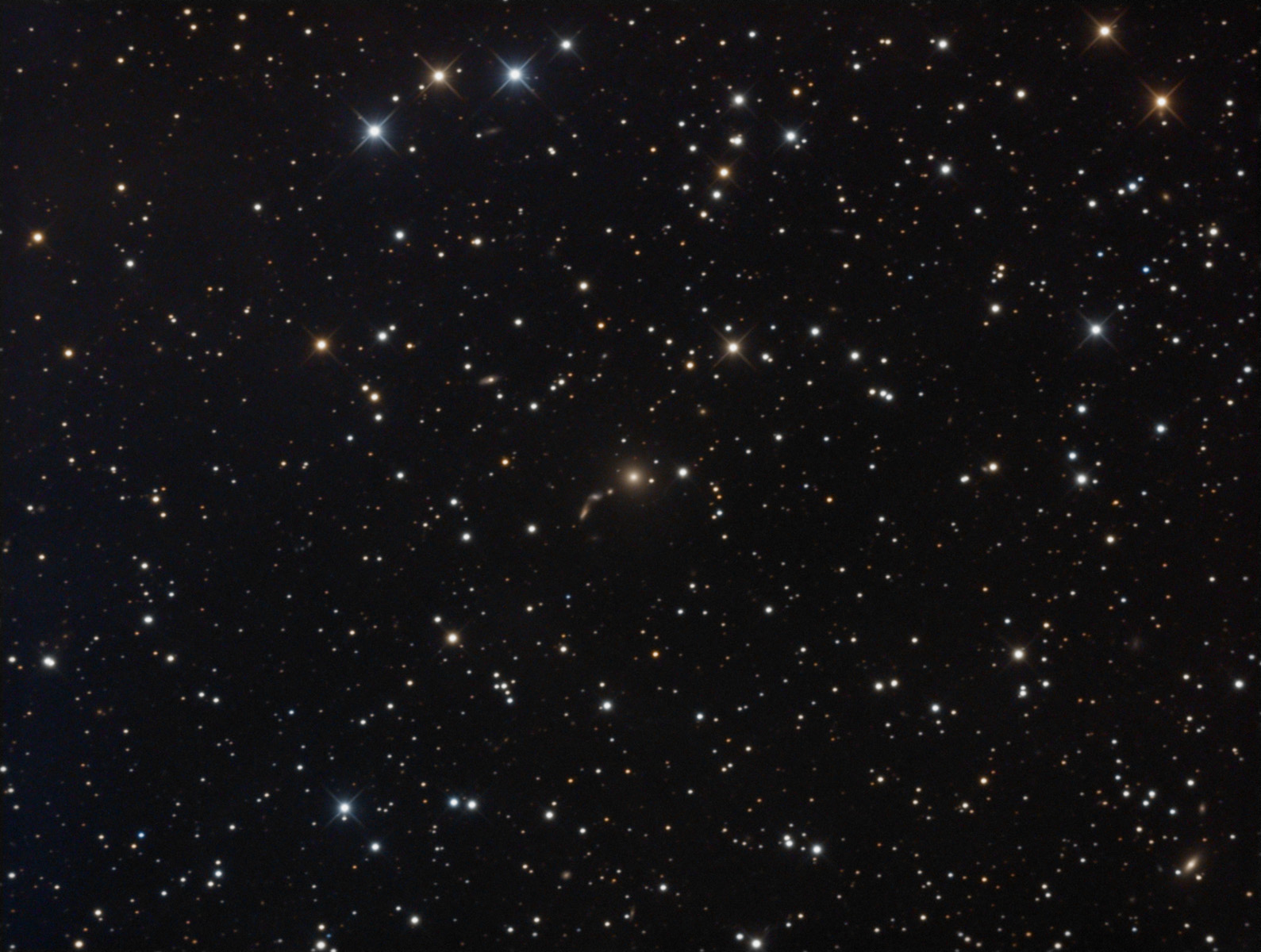 Dan