Hi All,
The predicted seeing was BAD 1/5 - as per normal for me.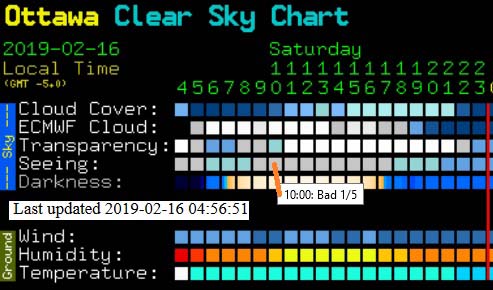 However, it seems that early in the morning between about 8:07AM and 9:30AM local time, even with the sun low down at 10 degrees to 20 degrees, the seeing is better - far less jumping around.
Full Solar Disk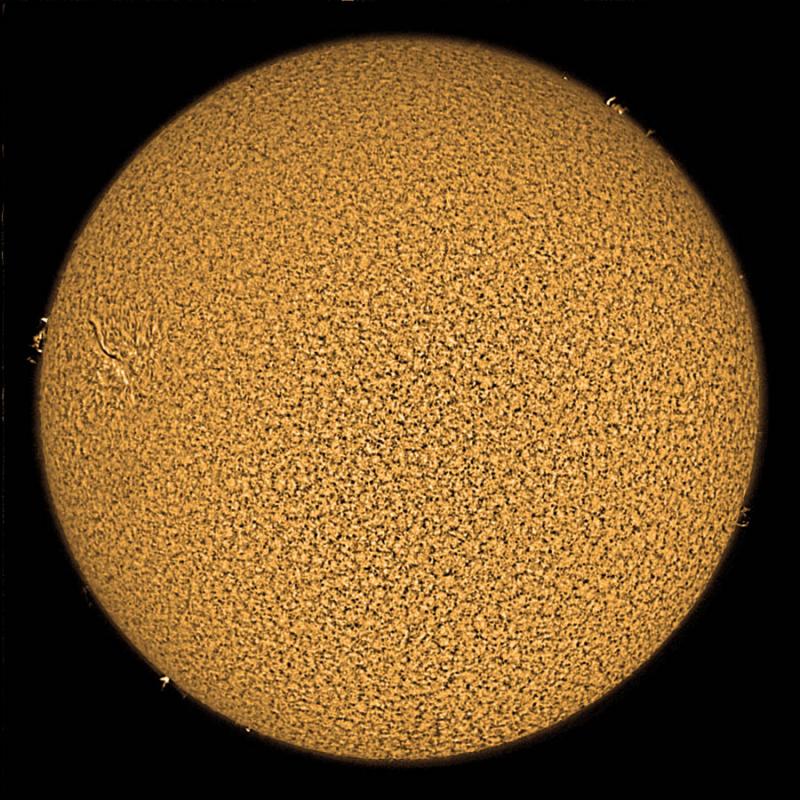 Prom Close Ups
2 O'clock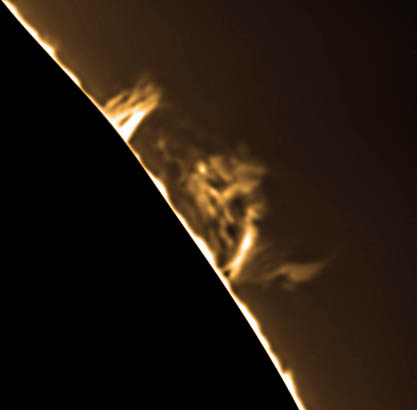 4 O'clock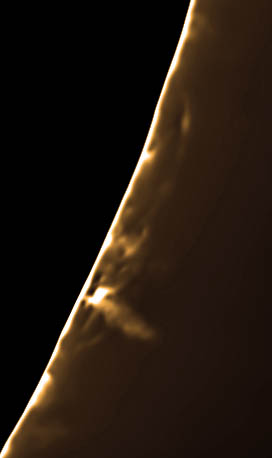 7 O'clock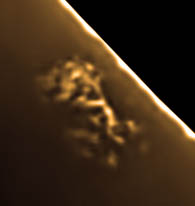 10 O'clock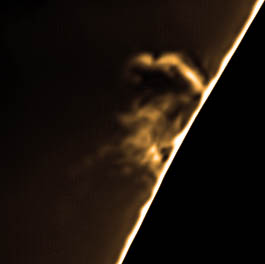 Thanks for looking; comments welcome.
Best,
Rick