Hi All,
The forecast for today (Sunday) was for average seeing and average transparency. Hee Yaw!!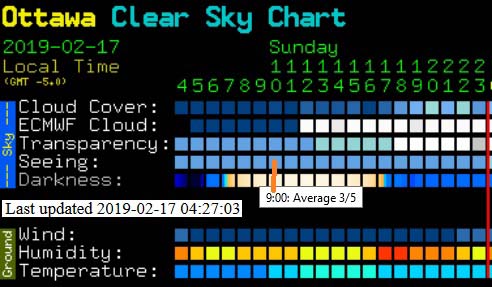 Well... we may have had that in the early morning but I was at church. I never saw anything other than BAD.
My first image was at 9:20AM (sun at 20 degrees) and last at 10:46AM (sun at 29 degrees). Seeing was deteriorating as I was imaging and by 10:30AM it was getting really jumpy and the poor transparency was blurring the images. I could really see these effects when looking at my images over time.
Still, I obtained some fair images in spite of the bad conditions.
Full Solar Disc
Close Up of Fila Prom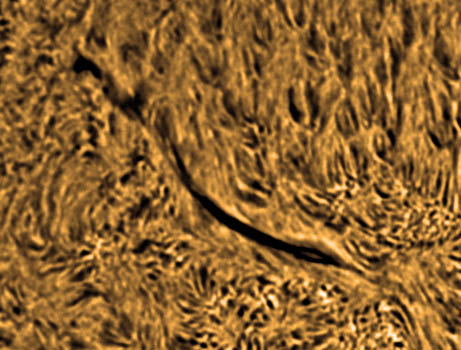 Prom at 1:30 O'clock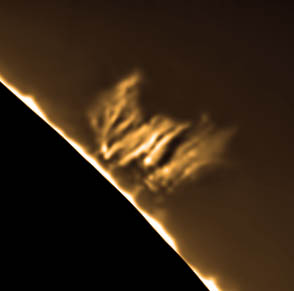 Prom at 4 O'clock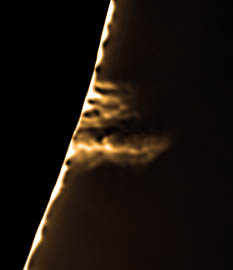 Prom at 7 O'clock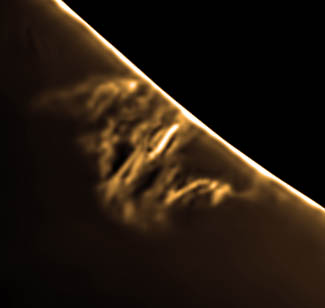 Proms at 10 O'clock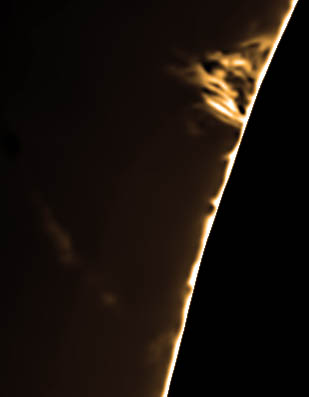 I was happy with the results; I hope you are too.
Best,
Rick