NGC3344 is medium sized spiral galaxy, 20 million light years away. It seems to be a lonely galaxy but its motions seems to make part of the Virgo super cluster. The galaxy has an apparent magnitude of 10.5
here are the settings:
- Edge HD 9.25 on CGEM
- UnMod Sony a7s
- Light Subs (15 hours 42 minutes 0 sec) 1,884 x 30 sec Subs. Data from 5 Nights
- ISO 6400
- Calibration with dark, flat and bias images
- Registering & stacking with DSS 4.10 64Bits
- Post-processing in PI with pseudo luminance channel.
- Red Zone
Note: I did try to reduce the size of the stars, but the galaxy has 2 large ones right in front of it, so I left the reduction to another opportunity.
C&C welcome.
Alvaro
PS: I notice that placed the wrong picture, where there is no color in the stars. Hopefully this one is better.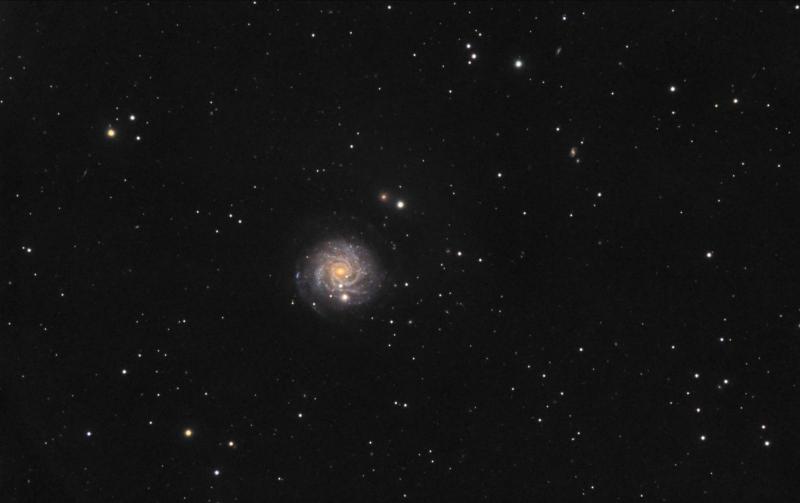 Edited by aacc66, 18 February 2019 - 01:13 AM.