Hi all,
When going outdoors with the telescope for doing some planetary imaging, I always was stuggling with juice for powering both the telescope and the laptop (specially for the later!). Finally, I decided that enough was enough and it was about time to get a powerbank for the laptop with enough Ah to last me a night worth of imaging.
Here you have the components I bougth:
And a assortment of 2.5 mm wires and connectors
And here is a picture of the resulting gitzmo: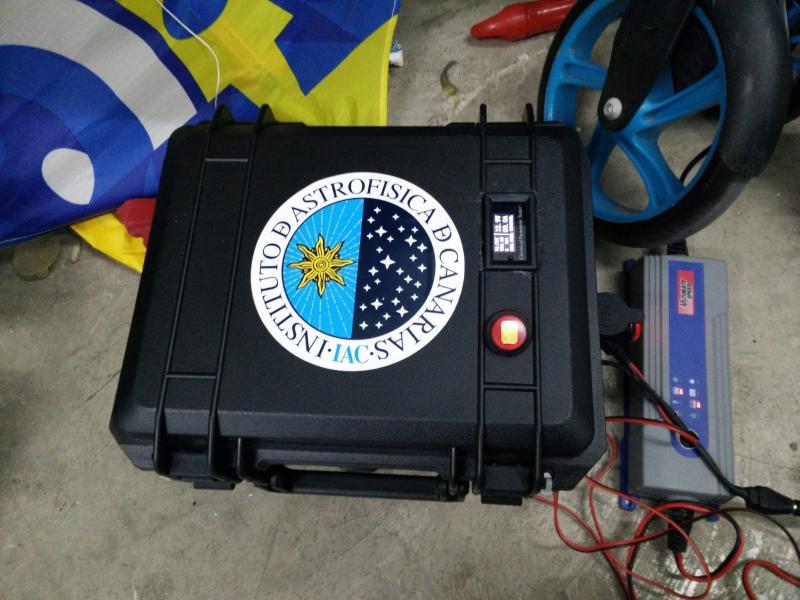 And here a closeup of the multimeter display when I connected the laptop to do some tests:
The temperature measurement was clearly not correct, but the rest of the values seemed to be fine, so I'm rather happy of how it works (until I get to try it outdoors, that is). About the costs, I'd say below the 100€ mark for sure.
Regards,
NV